In May 2008, I went traveling on my own for the first time and was out of England for a month. Along the way I took in Singapore, New Zealand, Australia and Thailand before coming home. I kept a journal of my time on the road, so here's a day by day account of my trials and tribulations that has the undeserved title of Dave's Odyssey. 
Day 25 – Cairns – Sydney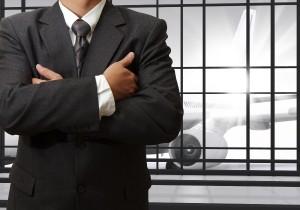 I ended up having to do a lot of this, minus the suit of course!
Another lie in meant I was fully recharged going into the last week of the tour. We left the hotel at 11.00 and made straight for the airport. Once again the internal flights in Australia meant no hold-ups in security, but for the first time on the tour we were plagued by plane delays.
Cairns Airport only had a small circle of shops so to pass the time I resorted to reading. I was on the fifth and last book I had brought along to stave off boredom at the airports and on the planes. The worse thing was I'd left a sixth book, given to me by one of the group, in my backpack and wasn't far off the end of this current one.
With the flight to Sydney delayed I debated about buying a new book. They were upwards of $25 in Australia for a paperback, which is was rather pricey compared to home. I'd just decided to go and buy a new book when I got chatting with Alan from our tour group. I call him "Admiral" as he used to be in the navy. We have a mutual interest in fantasy novels and coincidentally were currently reading books by the same author – Terry Goodkind. Alan had the advantage in that he was reading the last of an 11 book series while I was reading through the tenth. He kept me so busy talking that I had no time to buy an extra book before our flight took off an hour late.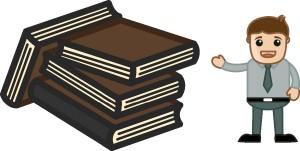 I'd reached the end of my reading with a week still to go!
I was sat with my two adopted grandmothers – Valerie and Pamela – so, even if I finished my book, I knew I at least had someone to talk to. As it turned out the pilot made really good time, so much so that I only just completed my book as we began our descent into Sydney. We would have landed sooner but for air control intervening. It seemed the pilot had gone a bit too fast for their liking.
Sydney was Alex's home so he was rather chirpy as we gathered on the coach. Due to our delayed flight we had to negotiate rush hour traffic but Alex kept us entertained with a commentary of the city highlights. It was dark but Sydney looked a fabulous city from my early impressions. It wasn't long before we were booked into another Travelodge though this one was a bit more upmarket than the one in Melbourne but was lacking a microwave unfortunately.
I would't get the chance for a good look around Sydney until the day after tomorrow. Tomorrow was a day at leisure but I'd opted to go an optional tour to the Blue Mountains. I prefer the more scenic stuff to the city. The following day we had a half-day tour of Sydney, a free afternoon where I planned to quickly grab all my Australian souvenirs, then it was an evening cruise by the Opera House and Sydney Harbour Bridge. It promised to be a memorable end to our time in Australia.
Enjoyed the read? Subscribe!