In May 2008, I went traveling on my own for the first time and was out of England for a month. Along the way I took in Singapore, New Zealand, Australia and Thailand before coming home. I kept a journal of my time on the road, so here's a day by day account of my trials and tribulations that has the undeserved title of Dave's Odyssey. 
Day 16 – Auckland – Melbourne
I set my alarm for 7.30 a.m. but could have been much later really. I packed my things then waited for the clock to hit 11.00. The majority of the group was already in the lobby so we looked like passing the next hour in idle conversation. As luck would have it, Alison asked me if I'd like to go to the top of the Sky Tower. It usually cost $25 per person but they were doing a special 2 for 1 deal. It seemed foolish not to cash in and I was able to get rid of the last of my change in the process.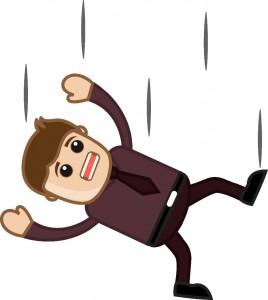 The Sky Tower proved quite daunting
We didn't go to the very top of the tower – that was an extra $3 – but we were still pretty high up. The view of Auckland was amazing from that height. The architects of the Sky Tower had a sense of humor when designing this observatory point. Along the walkway were glass panels – makeshift windows if you like – offering a very good view of the streets below. A notice assured one that they were safe to walk on. I did so but my legs still turned to jelly. It's not natural seeing the city beneath your feet like that!
After killing time in the Sky Tower it was back down to the lobby. A group of us got chatting with a doorman named Larry. He was interested in my career dilemma and suggested emigrating to Australia or New Zealand to work in a hotel. He also offered some insight into the large Chinese population in New Zealand. They emigrated to the islands to learn English and once mastered they find work, usually in hotels, or in catering and build better lives for themselves.
After gaining more encouraging advice on my career dilemma from others in my tour group we headed for the airport and said farewell to Cameron. Once again the airport wasn't as daunting as I'd feared. We had to fill out a departure card and pay $25 tax just for leaving the country but that aside it was okay.
The flight to Melbourne lasted just over three hours. I was lumbered with a right set of passengers. To my right I had two Japanese businessmen who were asleep most of the time though when first seated one got up seconds later to use the toilet. I had to shift three times in as many minutes but that's what you get with an aisle seat. In front of me I had the usual inconsiderate passenger who moved their seat right back so my legs gave up the fight and capitulated into aches and numbness.
Behind me was – I'll be polite and say – a large lady who only just slotted into her seat. Whenever she stood she'd grab the back of my seat which jolted me back each time. Not much fun when you're trying to have a quiet read, I can tell you.
Quantas once again kept us well stocked with food though our arrival in Melbourne maintained the usual drama when it came to the landing. I recalled the arrival in Singapore was smooth but every flight since had been far from comfortable, so much so that if I was a religious man I'd be saying a few 'hail Marys' until the plane stopped.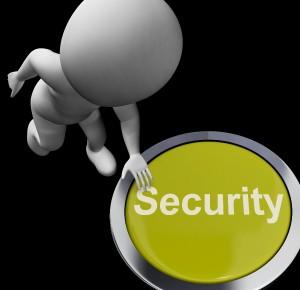 Australian airport security was the very definition of efficient
As with New Zealand we had the joy of strict security getting into Australia. There were no sniffer dogs this time but we still had to collect our luggage first then have it scanned. No problems for me but one woman in our tour group told me that she'd seen a woman stopped for trying to get yoghurts and honey into the country. Security tossed the honey and asked her to either eat the yoghurts then and there or throw them as well. They were efficient, that's for sure.
Our new guide was a young chap named Alex. He's wasn't quite a full-blooded Aussie as he had a German surname but I wasn't about to start judging. He's would be us for the next 12 days and seemed a likeable guy just as the other guides have been.
Our hotel for the next three nights would be a Travelodge. It wasn't the best hotel in the world but, compared to some of the others I've been in, it was fine. This one had a television, tea/coffee and, unlike the others, there was a microwave and kitchen sink. Budget travellers would do just fine here, I thought. I wouldn't need a restaurant or takeaway while in Melbourne.
Tomorrow we would have a morning tour then the rest of the day would be free. This would be the only chance I really had to explore Melbourne. The day after there may be a couple of hours in the morning but the rest of the day it was a long outing to see the Penguin Parade tour. Still, it felt great to be in Australia even though the reality I was actually there was only slowly sinking in.
Enjoyed the read? Subscribe!