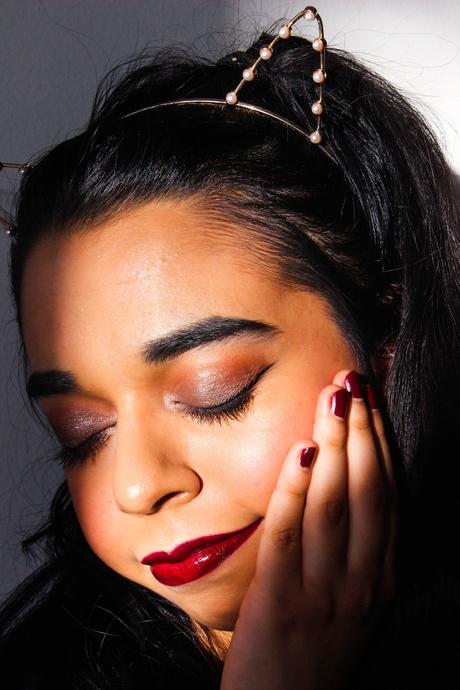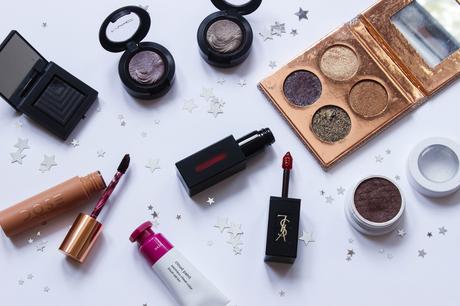 When it comes to makeup I am a natural gal. However, in 2018, I decided I wanted to unleash the inner goth that never came to the surface while I was in middle school. So I thought it would be appropriate to do a dark makeup edit showcasing all the products that bring out my inner darkness or, in other words, my Black Moon Clan aesthetic (??).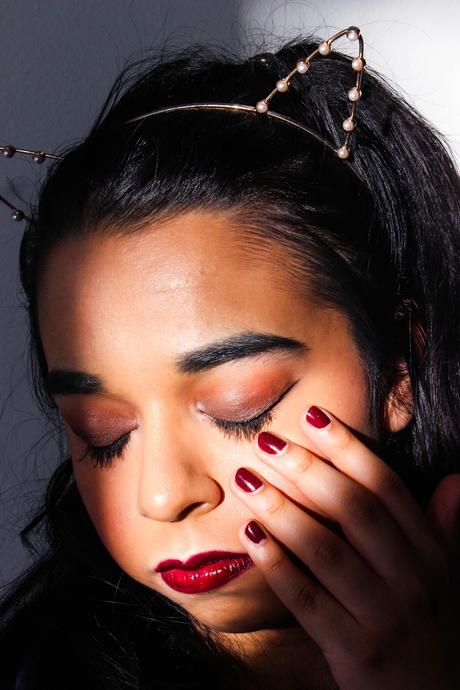 The eyes are my go-to when I want to try something a little dark. I lean towards more dark purple eyeshadows because I think those are more flattering on my eyes. However, I do use other colors as well.
What inspired my goth transformation (lol) was The Girls Palette from the Desi x Katy x Dose of Colors collection, which I talk about constantly, almost aggressively.
The bottom two colors, Harpoon and Turbosan, are the gorgeous colors I like to use when I want to do my makeup darker. Harpoon is the sparkling purple while Turbosan is a sparkling olive/green. Turbosan is the color that is supposed to be used wet. Both are beautiful and I really enjoy this palette because it really takes my makeup to the next level.
* I am going to do a full post on the Desi x Katy x Dose of Colors collection

Single eyeshadows are the way to go if you are looking for very bold colors because palettes lean more towards natural colors and bold colors are not necessarily available in palettes.
For popping lid colors, I love my Mac Extra Dimension Eyeshadows in Stolen Moment and Silver Dawn. These shadows are reflective and metallic that draw attention to the eye.
To deepen the outer-v, I like to use a dark brown instead of a black, so Quatre from the Jenn Im x Colourpop (talked about here) collection is my go-to. It is a deep chocolate brown.
When I do want to use a black, I use the Nars Dual-Intensity Eyeshadow* in Sycorax. It is a nice blendable black that has some cool-toned reflective shimmers.
I have have finally gotten my hands on a blush outside my comfort zone. Its Glossier's Cloud Paint* in Haze. It is a deep berry that works very well on people with darker skin colors.
Lips wise, I have two I really enjoy: the and Desi x Katy x Dose of Colors liquid lipstick in Savage. The YSL lippie is deep berry with a red undertone (worn here). While Savage is a standard matte dark purple with a red undertone.
What are your favorite dark makeup products?