Darjeeling Ropeway
Darjeeling Ropeway is one of the popular tourist attractions in this lovely holiday destination. Also known as the Rangeet Valley Cable Car, the ropeway was started in 1968 by the Forest Development Department. Initially, it was set up to cater to the tea gardens at the valleys below which were not easily accessible. However, today, the cable cars at Ropeway have become an integral part of Darjeeling Tourism.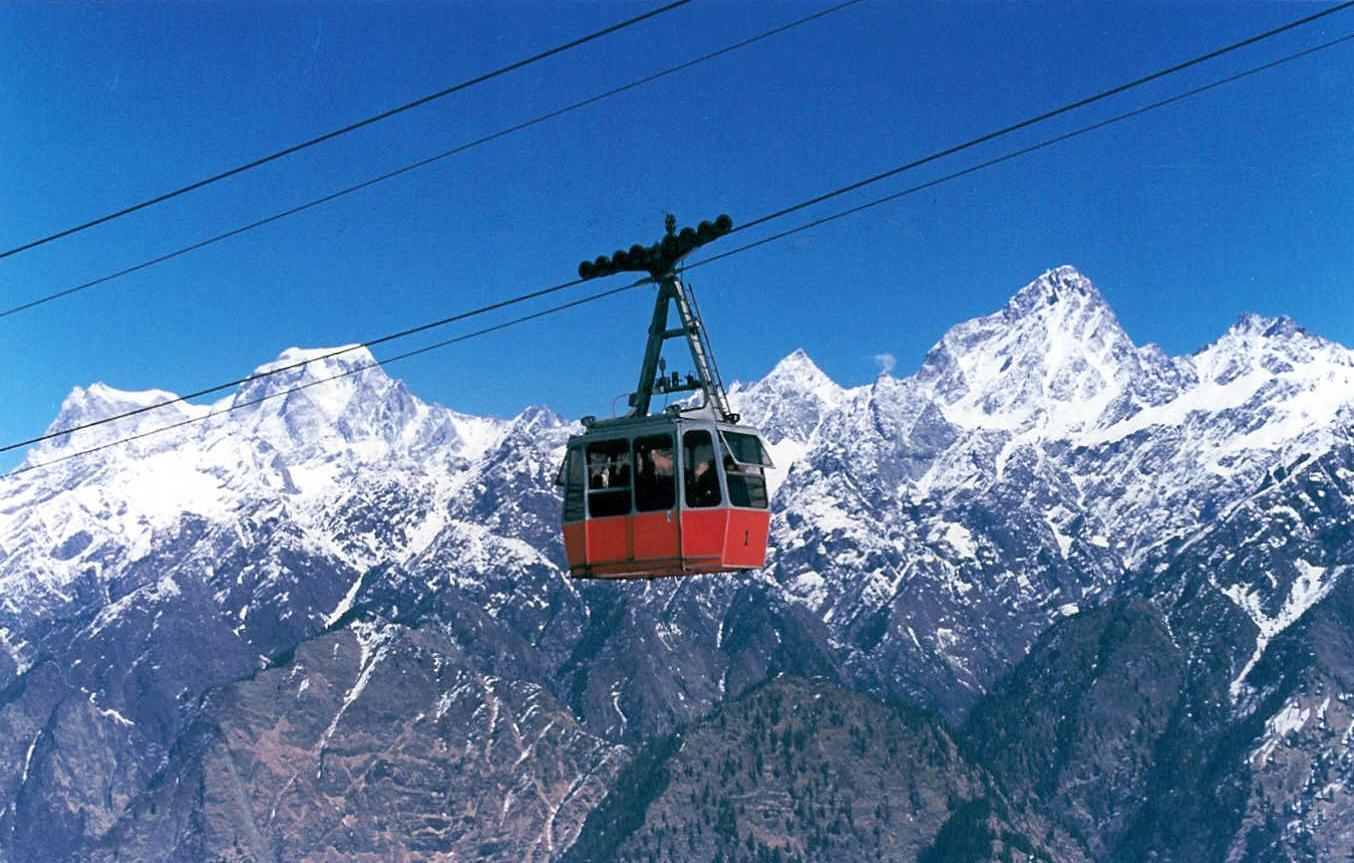 Darjeeling Ropeway
Darjeeling Ropeway
(see more) is located at Singamari which is 3 kms away from the main town. It is a 5 km aerial ride from an altitude of 7000 ft. down to 800 ft. where the last station is located at Singla Bazaar. Currently 10 cable cars are active with an accommodation of 4 people on each one.
What to expect?
This 45 minute cable ride offers you scenic views of Darjeeling hills and valleys, lush green tea gardens, vibrant forests and waterfalls. You will also get to enjoy the most panoramic view of the Eastern Himalayas especially of the majestic Mount Kanchenjunga. Trust me, the adrenaline rush along the ride will just blow your mind. The cable ride stops at two villages at Tugvar and Burnesbeg before taking the final stop at Singla Bazar. So you can also take a guided visit at the tea estates, see how tea is processed after being plucked from the tea gardens. You can enjoy the exotic view of the rolling tea gardens more closely. You might also see some female workers in their traditional outfit working in these tea gardens. Take snacks and relax enjoying the nature and ambience until the ride resumes.
How to reach?
Darjeeling Ropeway
is just 3 kms away from the main town. Hire a local taxi to Singamari which is not so costly. Bargaining for the taxi fares is always a good option as some taxi drivers will charge high prices.
Cable cars ride is definitely a must when you are in Darjeeling. You really can't afford to miss this one.