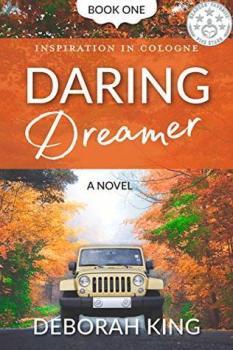 Daring Dreamer by Deborah King
Published by Liberation Publishing on February 19, 2019
Pages: 227
Format: ARC, eBook
Goodreads
Buy on Amazon



Two best friends. Two fresh starts.Will old regrets sabotage their second chance?

Janna's heart is heavy with grief and broken by betrayal. But as she leaves the big city for a quaint midwestern town, the future feels less frightening with her best friend by her side. After landing a job in the local fresh market and the attentions of a handsome architect, she may yet learn to heal old scars…

Shelby loves the position Janna secured for her and the new sense of community, but wishes small-town life wasn't so lonely. After packing up all she could salvage from her painful past, she endures more than her fair share of bumps on the winding road to recovery. Afraid her heart may be too damaged for real love, she drowns her sorrows in drunken nights at bars.

With new heartache around every corner, can Janna and Shelby stay true to their friendship and their dream of lasting freedom?

Daring Dreamer is the first book in the Inspiration in Cologne series of women's fiction novels. If you like brave women, picturesque settings, and second chance romance, then you'll love Deborah King's empowering saga.

Best friends, Janna and Shelby have both experienced some trauma in their past which has made them ready to move away from the "big city" life to start over with a fresh start in a small town called Cologne. They are both leaving behind their own heartache and disappointment and are both hoping for a better life. Janna and Shelby's past experiences have impacted them differently – Janna is seeking a peaceful home life while Shelby likes to party to help her to forget.
Janna and Shelby begin their new jobs as co-managers of a trendy new grocery store in Cologne, but as is with real life, there are bumps in the road for both girls. 
This is an endearing story of second chances, friendships, dreaming, hope and learning to trust and love again. The story itself is very engaging and well written, and the character development is very well done by the author.  The characters themselves are flawed and realistic, but likable too. I look forward to learning more about in future stories in the series.
---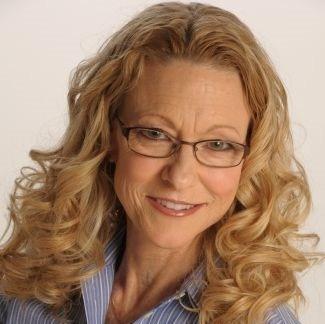 Deborah King is a spirited woman who was inspired to pursue her dreams due to her mother's death from early onset Alzheimer's disease. She has the unique ability to read people and tackle life's hardships.
Deborah is a distinctive new voice in women's fiction with a dash of romance and inspiration. After raising two children, working with a not-for-profit wildlife rescue organization, and reading too many books to count, she retired from her personal training and weight management business to follow her dream of writing.
She is extremely grateful for having the opportunity to work with many different people sharing and teaching what inspires her, which you'll catch glimpses of in her books.  Deborah's lived in several diverse areas in her city as well as three years in a rural setting.
She lives in Missouri with her supportive husband, two rescue cats, who believe they're dogs, her mini fitness store, and her eclectic collection of books.  For all the latest information, excerpts from her upcoming books, general fun, or to chat, connect with Deborah on social media ~~
WEBSITE  //  FACEBOOK  //  INSTAGRAM //  GOODREADS //  AMAZON
---
I was provided with a complimentary digital copy of this book from the author in exchange for my review. A positive review was not required and all opinions above are my own.  Thank you.

~ ~ ~ ~ ~ ~ ~ ~ ~ ~ ~ ~ ~ ~ ~ ~ ~ ~

It would be great if you would stay connected with me!! You can follow me on Twitter @DebiL1611, like me on Facebook at 2014 and Beyond, circle me on Google+, follow me on Tumblr, Instagram and Bloglovin', subscribe on YouTube, or connect with me on LinkedIn and Pinterest.

Please make sure to visit my homepage and subscribe to my blog for more great posts on running, fitness and lifestyle topics as well as food, product, music and book reviews, and more!