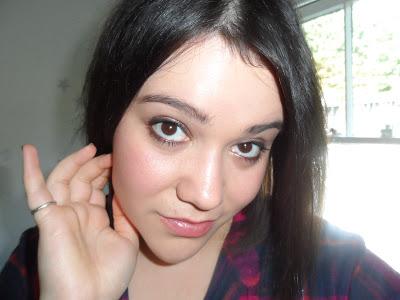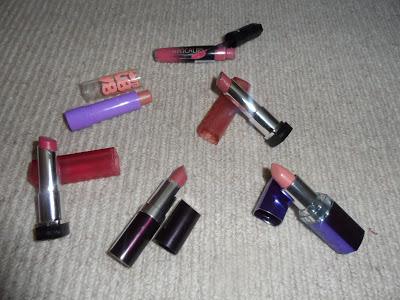 I wrote a blog post a little while back about my preference of lip color. I love purple and plum shades. This is a relatively new color love, probably the last year or so, I just found that these tones really suit my skin and hair color. I love that a purple or plum shade can carry you through from day to night, depending on how dark a tone you choose.
I fancied a bit of a change recently though, just to mix things up a bit, and I thought "ooh, I've never really worn a nude lip before." So, I decided to give a nude(ish) shade a chance. This started with Rimmel's Notting Hill Nude, which I picked up a couple of months ago, and has now ended up in a wee collection of about 5 nude shades, all in various tones and depths.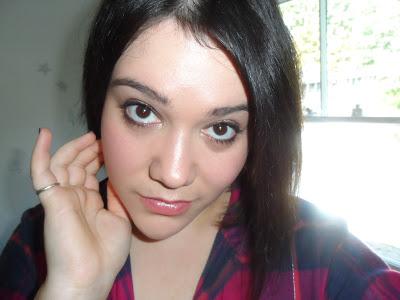 Wearing Notting Hill Nude
I love wearing these lipsticks through the day. They are so easy to wear and do not over power your face, making wearing a bit more of a dramatic smokey eye during the day easier. I thought they wouldn't suit me, as I was so used to a stronger lip color but I really love the softness of the shades and they have now become a firm favorite in my (changing)bag.
So I thought I would share them with you!
I've been using a couple of the Revlon Lip Butters recently and I love them. They have the most beautiful consistency, literally like butter! The shades I have been using are Berry Smoothie, a pretty pinkish nude and Pink Truffle, which is more of a mink, brown toned nude. I think Pink Truffle is my favorite of the two shades.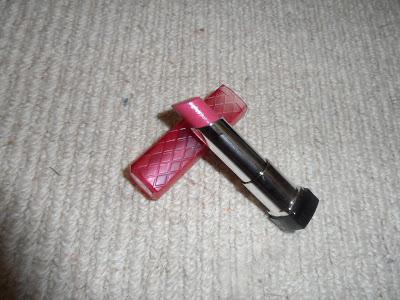 Revlon Lip Butter in Berry Smoothie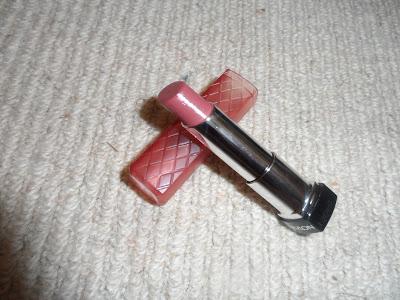 Revlon Lip Butter in Pink Truffle
Next up is a Rimmel Moisture shade called Notting Hill Nude. This is a great everyday nude - a sort of soft pinkish brown. very subtle yet very pretty, goes with pretty much any look.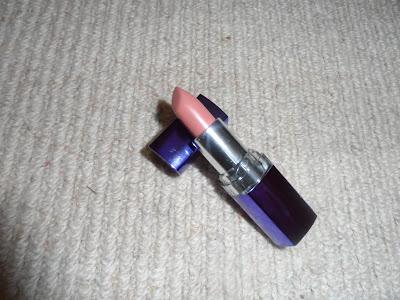 Rimmel Notting Hill Nude
Another Rimmel one next, Asia and I think this might be my favorite. It's a slightly deeper shade than Notting Hill Nude and a bit more matte, which gives it a stunning finish. I really love this shade and have already started bulk buying!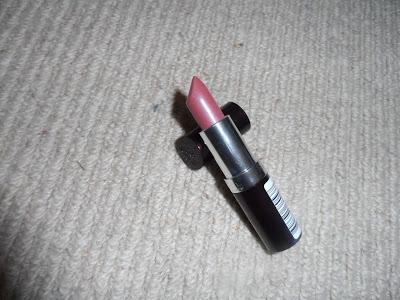 Rimmel Asia
Next isn't actually a lipstick, it's a balm! The Maybelline Baby Lips are a bit of a cult product (and at £2.99 you might as well collect all the shades when you find them!) I picked up Peach Kiss, which gives you a really well nourished lip and a touch of color too...plus a gorgeous peach smell. Yum!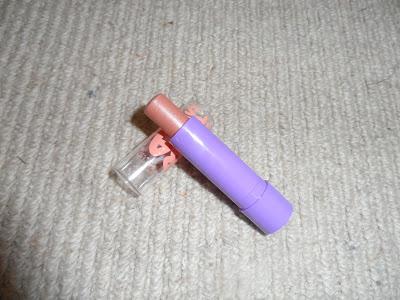 Maybelline Baby Lips in Peach Kiss
Finally we have a Rimmel Apocalips in shade Celestial. This is slightly too pigmented to be considered a nude perhaps, but it's a neutral tone, so I decided to include it! The Apocalips are lip lacquers and give a gorgeous amount of color and a pretty shine, without being too glossy. They also last ages! I love this color as it is such a pretty day time shade.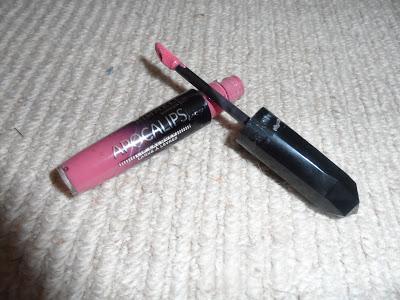 Rimmel Apocalips in Celestial
So there you have them. Have you tried any of these shades? Which are your favourites? Enjoy x