The Fall 2011 collection introduces a new testimonial, the heiress and style icon Daphne Guinness, who was among the celebrities portrayed by François Nars for the 15×15 project.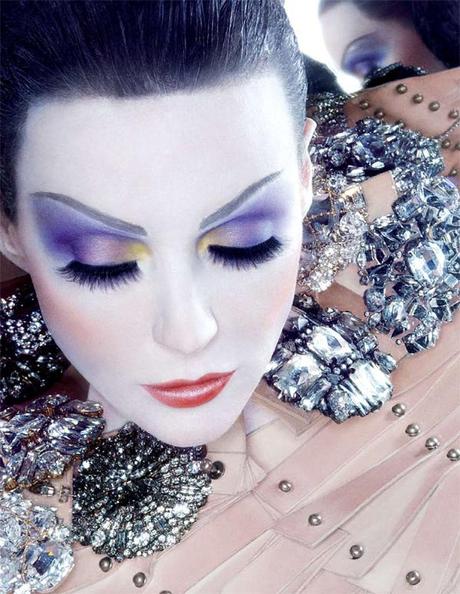 It's been a while since I wrote about my obsession with NARS cosmetics. Don't worry: my love is not waning, I'm still a proud NARSissist, but I haven't bought anything from my favorite make-up brand lately . In any case, two collections have been launched since last April, so here are the details.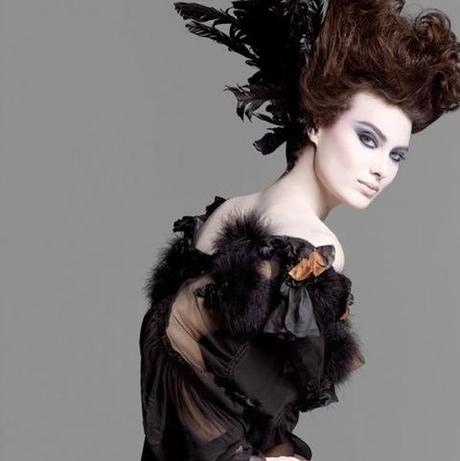 Daphne is posing among mirrors, and her image is reflected and amplified several times. I think her outfit is just amazing – the powder pink leather corset by Una Burke with pearls and flower-shaped embellishments, is in perfect Guinness style. I was a bit surprised of her hair colour: without the platinum blonde streak in her black hair, she looks very different. Her original and over-the-top style is the primary source of inspiration for this collection, where – according to the artist – Old Hollywood and a futuristic look meet.