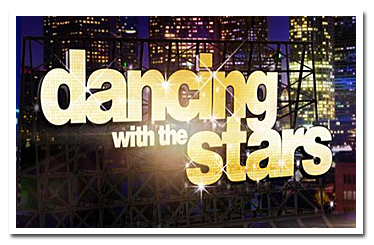 The 16th season finale of Dancing with the Stars boosted ABC ratings to be most-watched TV network on the final Tuesday of the season.  With 14.96 million viewers, the reality show is one of the most talked-about and watched-about in recent years.  What normally doesn't make it's show's headlines however, are the professionals responsible for keeping the stars in tip-top shape: the chiropractors.
Below is an excerpt from an article written by Dr. Michael Dorausch for Planet Chiropractic:
There is no denying it, America loves ABC television's "Dancing With The Stars."
In its third season, the ABC smash dance show continues to deliver the goods. Anyone who has watched the show can see that these dancers are under a great amount of physical as well as emotional stress.
So what's a live show viewed by millions to do when they need a local chiropractor and they need one fast? They go to Planet Chiropractic, a chiropractic internet resource, and they get results.
It was Monday, September 25th, and show coordinators for "Dancing With The Stars" were in urgent need of a chiropractor. They did what other local network studios are doing more frequently, they researched and called a good chiropractor found on planetc1.com. The doctor they found left his West Los Angeles office in midafternoon and headed over to Beverly Hills where the show was about to be broadcast live. The chiropractor arrived just in time to assist the dancers in need, and shared in everyone's positive attitude that the show must go on.
The show did go on, and was viewed by some 20 million people. Late in the broadcast, "Dancing" announcers mentioned that dance preparation for the show is no easy task. They then mentioned that a chiropractor was brought to the set to provide chiropractic care for those dancers in need. After a morning in his office, the local Santa Monica doctor returned the following day to insure the dancers were back on track for Tuesday night's performance.
Preparation for the show requires an immense amount of physical and emotional activity. We are reminded of that constantly when viewing clips of the dancers training throughout the week. This past Monday it was Emmitt Smith shown receiving a chiropractic adjustment while back home, in preparation for the show. Emmitt talked about how he can keep dancing thanks to the chiropractic adjustment he received. Emmitt and Cheryl Burke delivered "the best samba of the night," according to head judge Len Goodman, and they received three "9′s" from the judges that evening.
"Dancing With The Stars" was a night of victory for ABC this past Tuesday. According to preliminary estimates from Nielsen Media Research the show peaked at 21.9 million viewers. The show was also a victory for chiropractic, with millions seeing one of the world's greatest athletes, Emmitt Smith, talk about the wonders of chiropractic care.
*   *   *
If you have questions about chiropractic care and how it may help your health concerns, feel free togive us a call to set up a complimentary consultation at Georgia Clinic of Chiropractic (Augusta, GA). Our patients here often comment on how much they appreciate us going the extra mile in making sure your questions are answered and you completely understand what your treatment is, how your treatment works, and why it works.  We want to work together with you as a partner in your health, and as an informed patient.  Visit our website to read more information about our services and how we've helped others in the Augusta community with their health needs.
---
The Georgia Clinic of Chiropractic Blog is written by Dr. Mark Huntsman.
Georgia Clinic of Chiropractic is conveniently located off Furys Ferry Rd in Augusta, GA and provides quality chiropractic care to the Augusta, Martinez, and Evans GA communities. Visit our main website at www.georgia-clinic.com.
Choose several options to schedule your appointment: call (706) 814-5053, use our online voicemail, or use our online form.