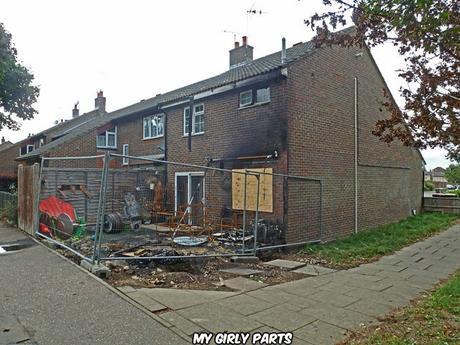 Fire damaged house, Skelmersdale Walk, Bewbush, Crawley (
Robin Webster
) /
CC BY-SA 2.0
Your home could be damaged in many different ways. In some cases, houses catch on fire, or a tenant neglects it to the point of extreme damage. The more common reason for a damaged home is natural disasters. Anything from earthquakes to floods can cause serious, potentially devastating damage. It's not going to be easy to get back on your feet at this point. Here are some tips to prepare you for this sort of occurrence.
Don't Tackle Big Problems Yourself
When things go wrong, we're tempted to try and fix them ourselves without getting anyone else involved. While that's a nice idea, it often leads to even bigger problems. Even if you think the situation isn't that bad, seek help first. At least, give the professionals a call and ask for their advice. Going it alone could not only put you in danger but also provide you with a much heftier bill down the road.
If you ever find yourself in this situation, do your best to stay calm.
Click To Tweet
Don't Contact Your Insurance Too Quickly
It's tempting to contact your insurance company as quickly as you can, but you've got to be wary. For example, in the case of water damage, it's best to talk to a water cleanup company like RestorationEze to help you. By getting experts in the field to come out and inspect the damage, you'll be able to ensure you're getting the correct claim amount. By going direct to the insurer, you might find that you lose out on money in the long run.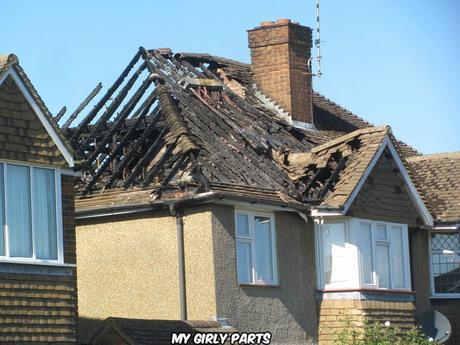 Fire-damaged house in Highfield Road (
Chris Reynolds
) /
CC BY-SA 2.0
Keep Yourself Safe
You need to recognize the risks and make you're keeping yourself and your family safe. Mould build up on a wall is fairly common, but when it gets really bad that wall could collapse altogether. Preventing a fire is often a case of doing regular safety checks now and again. Talk to your tenant regularly and make they're keeping your house in a good state if you're concerned about that. You can't always prevent things from happening, but you can certainly take preventative measures in some cases. Always be aware of the dangers.
Secure Your Property
If the place is in a really bad state, you'll want to make sure it's secured. Again, don't just tackle this without talking to the emergency experts first. Securing your property will deter any potential thieves from looting, and it'll help your insurance claim.  Sometimes, securing your property is a necessity if you want to make any sort of claim.
Seek Comfort From Family & Friends
If your home has been involved in a natural disaster or suffered from a hefty amount of damage, it can be devastating to see. You know there will be costs involved and the emotional distress that you'll be under will be considerable. Talk to friends and family and reassure each other. You need some comfort at the moment while things aren't going so well. Remember that this situation won't last and you'll be back up and running in the near future.
5 Tips to Help You Recover Your #Home after a Natural Disaster
Click To Tweet
If you ever find yourself in this situation, do your best to stay calm. By thinking clearly, you'll be able to turn it around in no time.
Over To You
Have you ever found yourself in this type of situation? I'd love to hear from you.

Brenda Pace
I have over 28 years as an Administrative Assistant, including at the Executive Level. I also have over 5 years experience as a Content Writer, Webmaster, Web Designer, and Social Media. If you're in need of assistance, please
Send me an email
and let me know how I can help.

Latest posts by Brenda Pace
(see all)
Damaged Home? Here's Some Tips To Help You Recover.

- March 11, 2016

The Fastest Routes Into Adventurous Careers

- March 11, 2016

Make Your Child's Birthday Extra Special With This Ultimate Guide

- March 10, 2016
Related
Tweet
Share
3
+1
1
Pin
2
Share
2
Stumble
1
Total Shares

9