Coming from a rather large family I grew up with a bunch of naughty cousins. We had so much fun growing up, troubling uncles and aunts; mostly enjoyed our early morning times with our Grandfather.
Life set in a typical South Indian family; we started our day with a banana and a glass of milk for breakfast. But before all that, every one of us had to go to him with a spoon. Wondered why?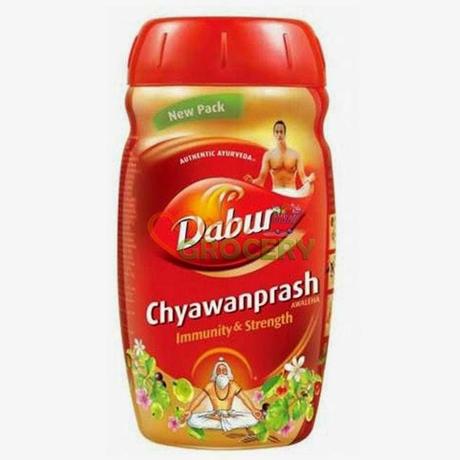 Photo Source - here
He would sit in his favorite arm chair in the Veranda (or Verandah) with a large bottle of Dabur Chyawanprash and whatever spoon we picked, we used to get that spoonful of Chyawanprash. So it was often a tug of war and a war of fists to get the biggest spoon so we could get that extra little of Chyawanprash. And we being the silly kids we were, we would all sit on terrace in a row and lick that Chyawanprash and spoon to our heart's content. We always licked it like it was never used.. Lol *-*
As a kid, I never knew how this worked and/or its ingredients. But today I do and here's a little information on same along with its uses -
Dabur Chyawanprash is a brew of Ayurvedic herbs to strengthen the body's natural defense mechanism, assist in fighting with virus and bacteria in the body, thus giving increased immunity from various infections
Ingredients Uses
Ashwagandha It has antistress, anti oxidant and immunomodulatory properties.
Guduchi It has antioxidant and immunomodulatory properties and helps to provide strength. It acts as rejuvenator too.
Satavari It helps to promotes general health. It helps improve memory and is found to be beneficial for eyes.
Bala It has anti oxidant properties and acts as a strength promoter
Vidarikand Acts as a rejuvenator.
*Recent scientific studies conducted on Dabur Chyawanprash have proven its immunomodulatory and anti-allergic potential.
Putting aside the health benefits of this, it was the taste which we seriously loved. For all of us, it was *bigger the spoon, the better* thing. Now who knew that all those years of eating that, would make us stronger and improve our immune system so well. I certainly didn't till recently.
Though, now we (cousins and me) all are World's apart we still talk about how fun were those days and how precious were those mornings. 
For all others Dabur Chyawanprash boosts immune system, makes them healthy; but for me and my cousins the precious moments associated with it and our Grandfather (who is no more now) make us happy. Getting healthy for all of us was just the side effect *-*
On a Final note, as children we all grew up healthy and happy; thanks to our Wise Grandfather!!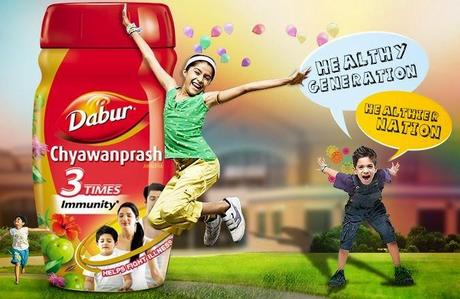 Photo source - here
And that was our story, what's yours? Do you too think that Healthy Child makes a Happy Home?
Link : https://www.liveveda.com/daburchyawanprash
Connect with Me




Much Love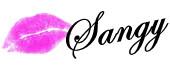 P.s : This post is part of DaburIndia A Healthy Child makes a Happy Home Contest at Indiblogger