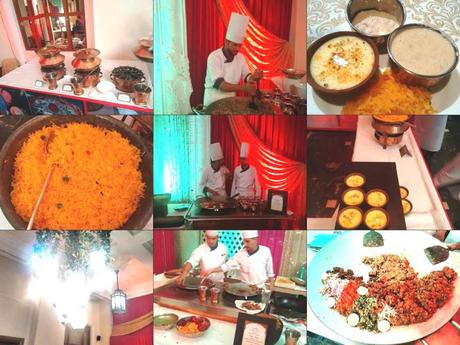 My exotic experience of relishing Pakistani food has been at Dammam (Saudi Arabia). The most delicious mutton curry that I enjoyed was at Bundu Khan, one of the most popular Pakistani restaurants in Khobar, Dammam. This is one of the most famous restaurant chains in Pakistan and has restaurants in Lahore, Multan and Karachi.
I like the fact that Pakistani cuisine use whole (khada) masala. The food that we cook at home also has influence of Muslim cooking as my fore fathers had great/close relations with friends from Muslim community.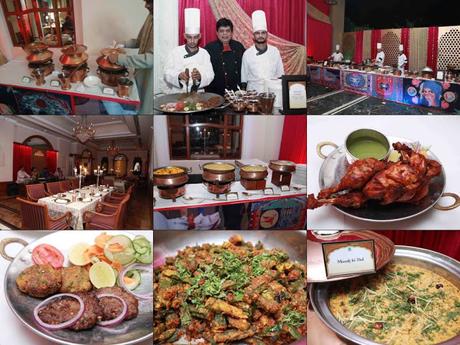 I met Umesh Dalal (F&B, manager)who had joined couple of months back at Eros Nehru place and was very excited about having food festival from undivided Punjab that has great food history and somehow never been talked about.
The food festival which is happening at Singh Saheb is food from Punjab( Pakistan) and other parts of Pakistan. They have picked up dishes that you will find in Multan, Karachi, Lahore and Baluchistan. These regions of Pakistan are known for their spices and food is hot.
Chapeli kebab and lahori fish fry were spicy, yet outstanding and has likable flavor of coriander. Lot of garam masalas were used in the kebabs but weren't not over powering and the meaty flavor gives you the right kick! One shouldn't miss - Sindhi katakat -
Mixture of kidney, brain, keema and heart cooked in tawa. These are chopped using a special knife that emanates sound of kat kat and hence the name.
For the main course,I would recommend mutton nihari and Lahori Murgh Chana. Dry matar make the chicken delicious and this dish definitely was a hidden gem for me. Maash ki daal( made from urad and famous in Lahore) and machli ka salan too shouldn't be missed.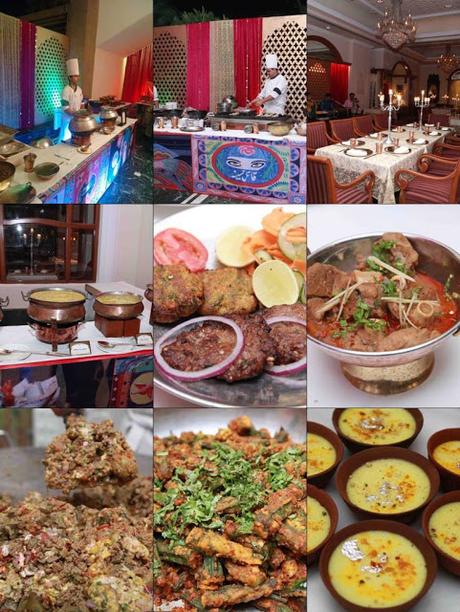 Finish your meal with sheer khurma and zarda pulao. You wouldn't find such desserts easily
This was the most awaited event of the year - food from our neighbourhood - Pakistan. Hat

s off to the entire team of Eros Nehru Place for conducting a classic event. Food is amazing and different from what we eat regularly. Join 'Daawat-e-Maghrib' at singh sahib, eros hotel Nehru place, as Pakistan food festival is on till 25th of this month.