Its been a long time since I have posted something and so I am back with another post. First of all I would like to wish all my readers Happy Navaratri and DurgaPuja. Its a festive month ahead with Diwali coming in soon. Today I am sharing my current favourites for October and are my cult favourites for the festive season. I will be soon writing about some hacks for the festive month. So Let's Begin.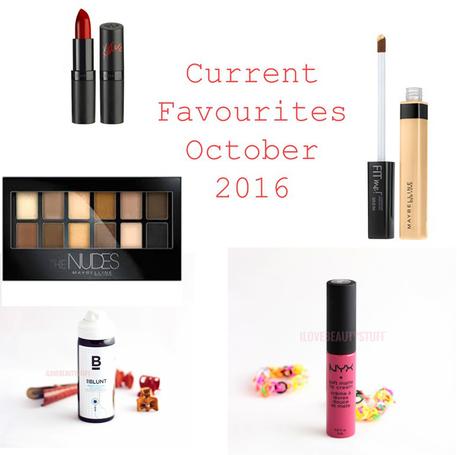 CURRENT FAVOURITES-OCTOBER 2016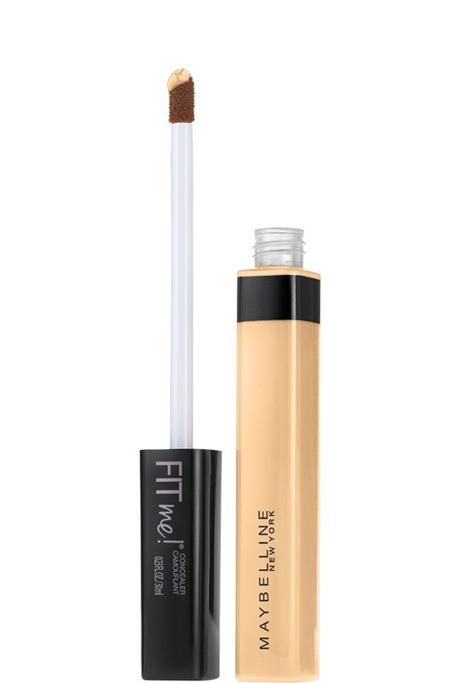 This is one product that I have been in love with. I have never used concealers much , but we all keeps on needing them during the festive season. I use the concealer on acne scars and this one does the job.Most of the times , I use Maybelline Fit Me Concealer with my BB Cream and its perfect to go. I use the shade from the Fit me Range. I will be posting a detailed review on this soon.
2) NYX Soft Matte Lip Creme in Prague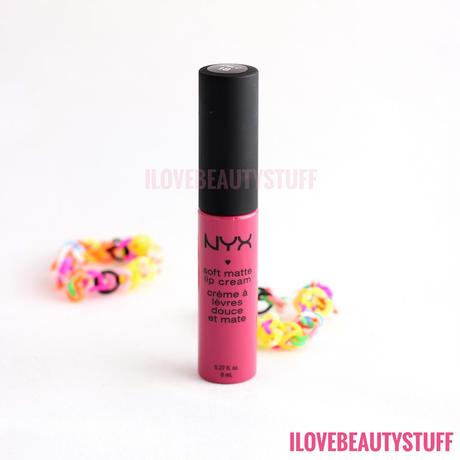 This beautiful shade from NYX named Prague is a beautiful lip shade. I have already reviewed this in my previous posts.
NYX SOFT MATTE LIP CREME IN PRAGUE
3) Maybelline The Nudes Eyeshadow Palette
This eyeshadow from Maybelline has a perfect blend of all the colours for the festive makeup. I usually like to go for the Smoky Eye , so this palette is very handy to use
4) Rimmel Kate Moss Lipstick In Shade 1-
This is one of my favourite Red Lipstick from Rimmel. It is a deep red shade which will suit most of the Indian Skin tones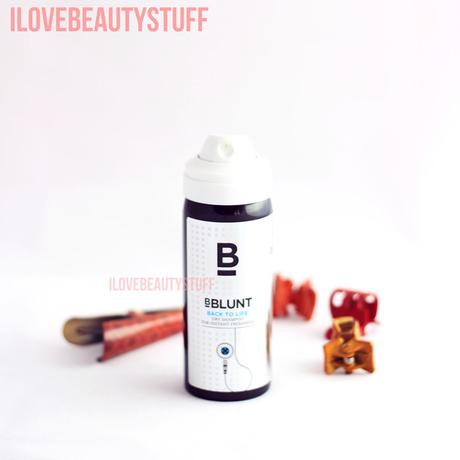 Last but not the least, I really feel good the day my hair looks nice. As it is not possible to shampoo my hair everyday, I use this dry shampoo from BBlunt. Trust me on this , it has been a big saviour.
Let me know what are your favourites of the festive month.
Tags: beauty, beauty blog, beauty blogger, beautyblog, current favourites, ilovebeautystuff, india, indian beauty blogger, Indian blog, indianbeautyblogger, indianblog, indianblogger, maybeline fit me concealer, Maybelline