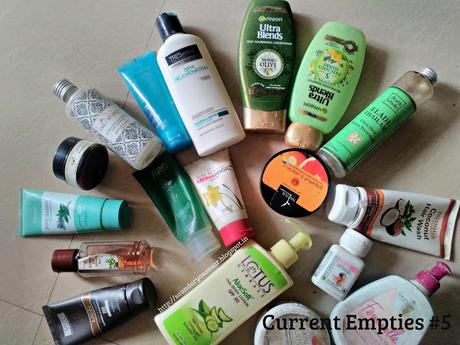 I am actually just singing praises, this is actually worth it. The best body oil which not only nourishes & improves skin texture but and extremely amazing skin detox treatment. its one of my 2016 favourites too.
2. Lotus Herbals Aloe Soft Body Lotion-
Ideal body lotion for summers. Cool and calming light weight lotion which leaves skin soft and supple without any greasy feeling.
I loved the cool and refreshing fragrance. Its a great cleanser which not only cleans well but elevates your mood. Amazing!
4. Joy Skin Fruits - Fruits Moisturising skin cream (sorry for the dirty tub)
I love this thick cream from Joy. This is extremely nourishing as body cream and even as massage cream. I always use this during winters. If you problem of dry patches or extremely dry skin, just apply this after bath on your body this would help. This is my go to cream for Body and Facial massage, even works well on my Man's skin too. Must Try.
5. Blossom Kochhar Aroma Magic Hand Cream-
One of the affordable hand creams as one can hardly find many options in Indigenous brands. Aroma Magic is an established name in skin care and hardly fails. The Hand cream is thick and little greasy but a great option for Night time.
1. Oriflame Pure Nature Purifying Skin Scrub-
Probably my 3rd or 4th tube. This has been my HG scrub till I found TBS Squeaky clean and mid way i forgot using this. Now finished with this. And I must say, if you have oily and acne prone skin , this gel based scrub would work beautifully on your skin.
This gel cleanser is another must try if you loved Himalaya Herbals Face wash. It has neem extracts which helps you keep your skin clean of minor break outs.
This was one of those rare gel with a unique combination of Vitamin C and Grapefruit Extracts. This works wonders on blemishes, tanning and acne marks, consistent usage gives you a clear glowing skin as Vit C adds not only glow but as anti ageing effects too. Loved it.
But beware as it should be finished as soon as opened else it may expire or degrades soon due to Vit C content.
Good moisturiser but did not nothing on fairness/depigmentation department. There are better options in market.
1. Amway Nutrilite Supplements- Hair, Skin and Nails
I have been taking Nutrilite Supplements since a long period and those really worked be it Cal Mag, Omega3, Daily, protein Powder etc. Actually I am fan of this range so when the Amway Rep told me about this supplement which targets on skin, hair and Nails, I immediately picked two bottles (in offer). These are tablets to be taken everyday one to two times a day.
I finished the first bottle and on to second but till now could not find any visible improvement in my Hair (which are falling heavily) and for my skin where probably it could improve my skin texture and Nails, they were too brittle. So you can understand it was something I needed badly in my life. But to my utter disappointment, It did nothing.
This is a must try. This is a must have for every women. Has been quite effective in keeping my troubles at bay.
So this is brief review of my recent empties. By the way, do you have any good product recommendations for Falling Hair and brittle Nails??