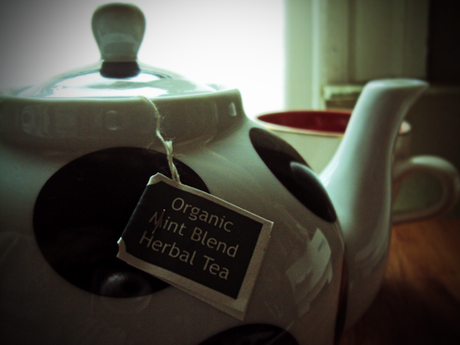 As a kid, whenever I was sick, my mom made me my favorite drink -- mint tea with orange juice.
Weird. I know. I'm not sure if it's a European thing, a Polish thing, or if it's just something my parents made up, but it's delicious and it really works. I'm currently nursing a cold and I just drank an entire pot of the stuff -- and yes, I feel a million times better.* (Not to mention, super hydrated.)
If you want to try this crazy Strzelczyk-family concoction, steep some mint tea as normal and then add a splash of OJ -- just like you'd add a splash of milk to your coffee. As I kid, I also put a teaspoon of sugar in it but I usually omit that these days since I think it's plenty sweet.
What are some weird but awesome things you crave from your childhood when your sick?
*It may all just be in my head but whatever. I'm no longer miserable.