I don't celebrate San Valentino, for two reasons
the first is because, Erik (son n°1) is born the 14th February and usually we celebrate his birthday and the other reason is because in Italy it is become a very commercial celebration.
this year Erik was in Rome with his girlfriend and I unfortunately had the funeral of a dear friend of mine and where not in the mood to celebrate.
so, Gokki (daughter n°3) had the house of her own and made a little dinner for her boy friend Giovanni.
I apologize for the bad quality of the photos, everybody had shaky hands :-DDDD

the table with candles and red hearts spread everywhere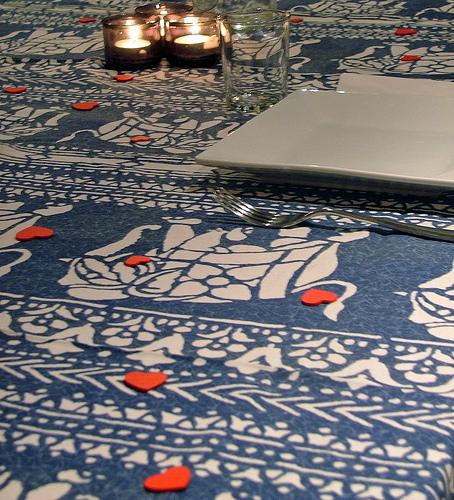 candle lights are a "must"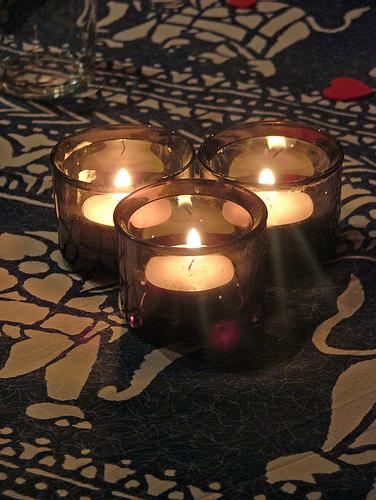 the table with all the plates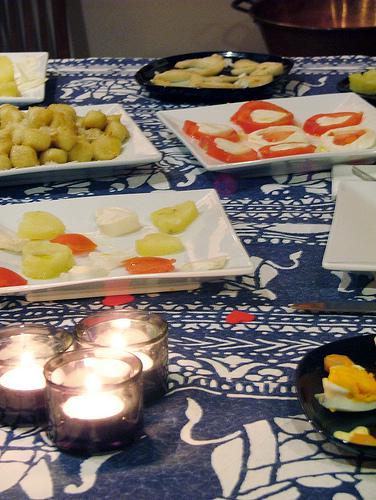 even the gnocchi was served in heartshape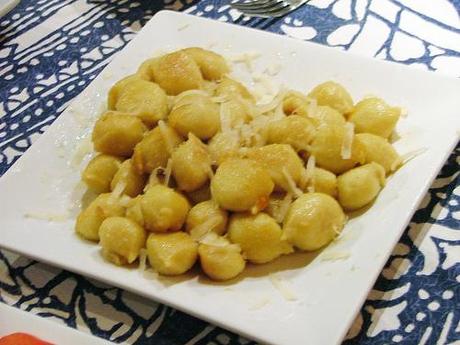 mozzarella and tomato too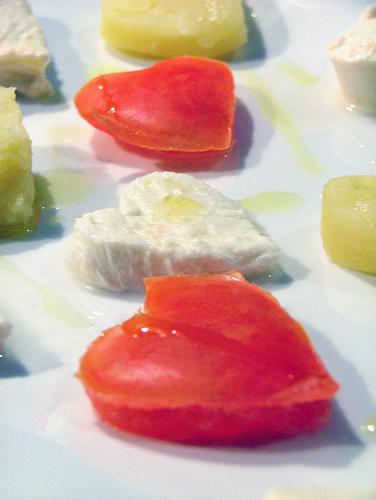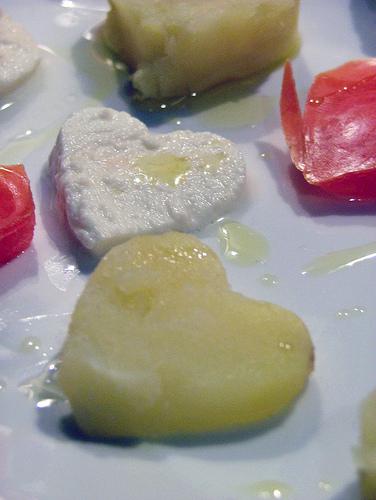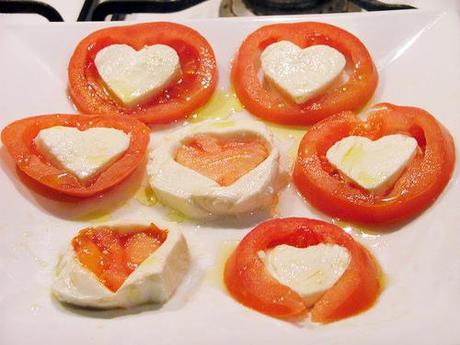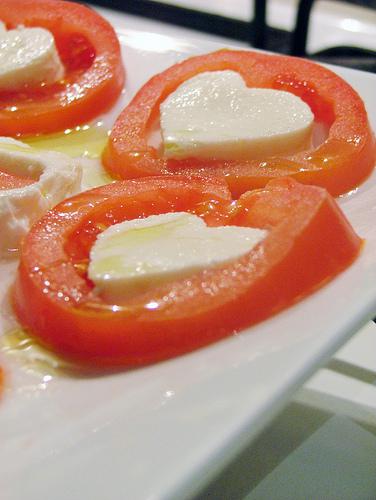 potatoes can also be heart shaped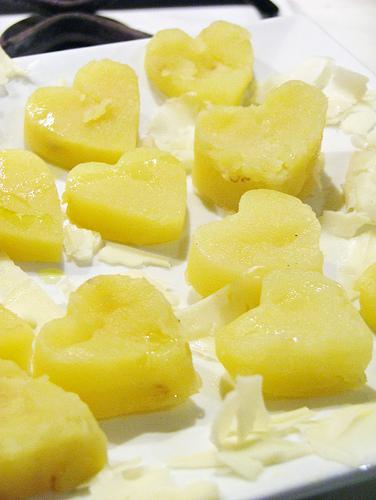 Cuor di Mela - Apple hearts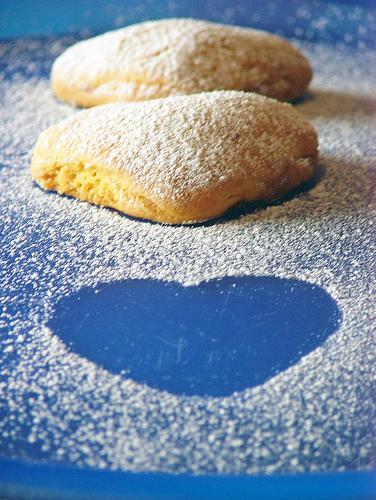 you need:
for 20 heart shaped cookies
100gr butter
100gr sugar
1 egg
200gr plain flour
1 sachet of vanilla
1 tsp of baking powder
for the filling:
2 apples
20gr of butter
ground cinnamon
icing sugar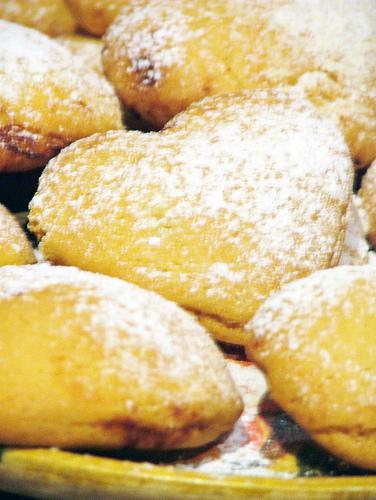 whisk the sugar and the butter with a fork, add the egg and bate until cream.
add the flour, vanilla and baking powder and work the pastry until all is mixed together.
let rest in fridge for at least 30min.
in the meanwhile peel, and cut the apples in small cubes.
put in a pan together with the butter, little water and the cinnamon, cook gently for 10min
let cool completely.
roll out the dough and with a cookie cutter, cut out 40 hearts.
put some apples in the middle of one heart and put over the other.
press around edges very well.
put the hearts on a baking tray covered with baking paper.
bake at 180° C for ca 12/15min.
season with icing sugar before serving.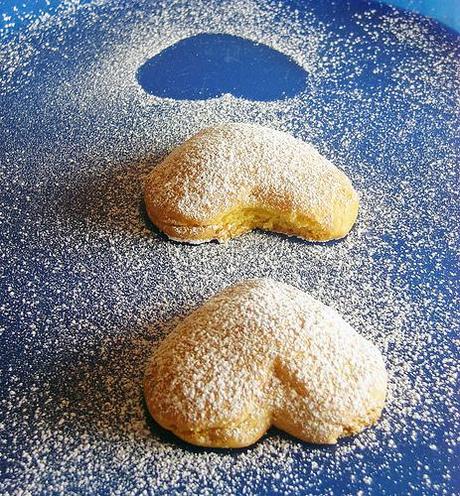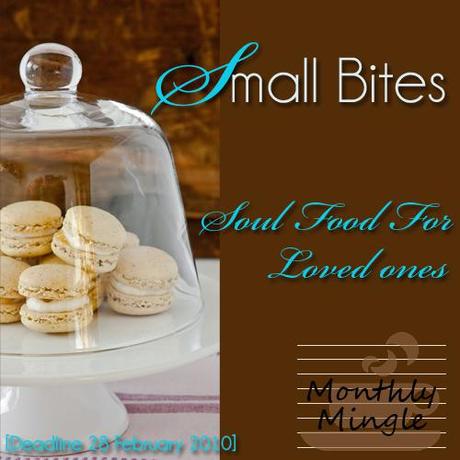 this goes to Astrid from

Pulchens Foodblog

hosting this month's

"Monthly Mingle"the MM page