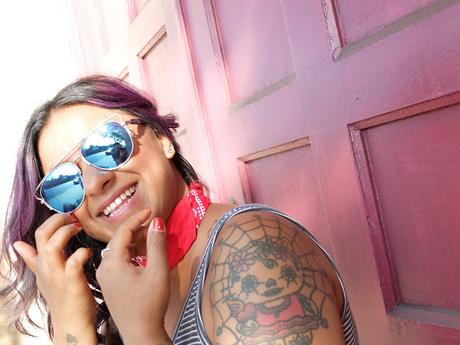 Hey Loves! 
Geez, I love denim. Not only do I love it but I want to buy all
"on trend"
pieces in it. With that being said, I found thee PERFECT pair of Denim Culottes at Target. They're the most softest pair of pants I own. Culottes are definitely a summer staple. You can take them from day to night in a matter of minutes. Especially with denim! Culottes can be very versatile and obviously we need more pieces like that in our closets. I paired them with a basic striped tank and some platform heels. I added a pop of color with the red bandana. You can check out my 5 Easy Ways to Style a Bandana post if you like what you see here. 
Moving on....
I wore this look to the grocery store by total accident. I never mean to get "dressed up" when I run around doing errands but it happened. Coincidentally two females stopped me to compliment my look. It made my day for two reasons: 1) They didn't think I was a crazy person walking around in heels at the grocery store and 2) They weren't afraid to compliment another female. Just the way we need more versatile pieces in our closets, we need more females complimenting other females. Nothing beats a genuine compliment coming from another woman.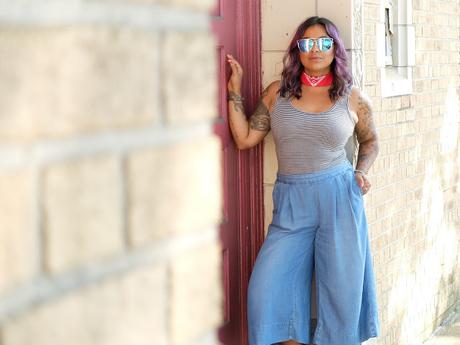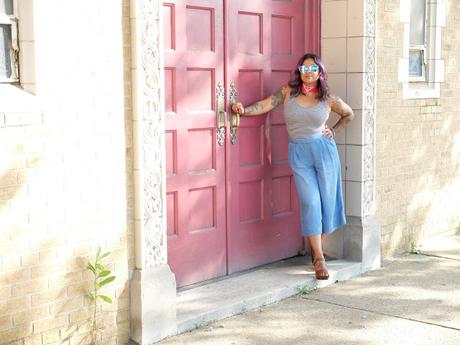 Details: 
Culottes:
Target/
Shoes & Tank:
TJ MAXX/
Sunglasses:
Sunglass Spot/
Bandana:
Michaels Craft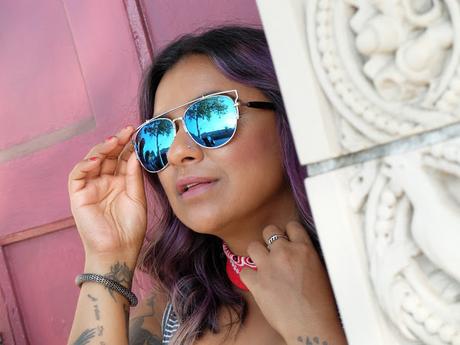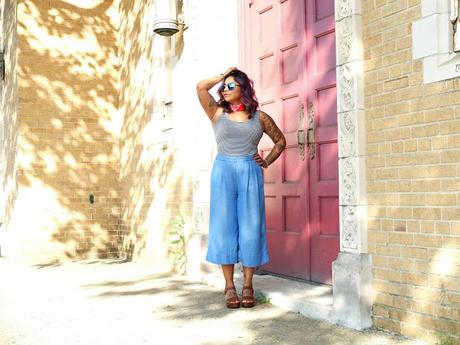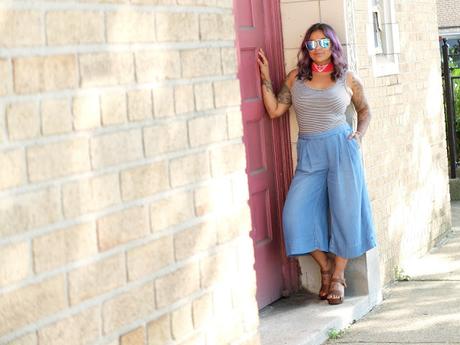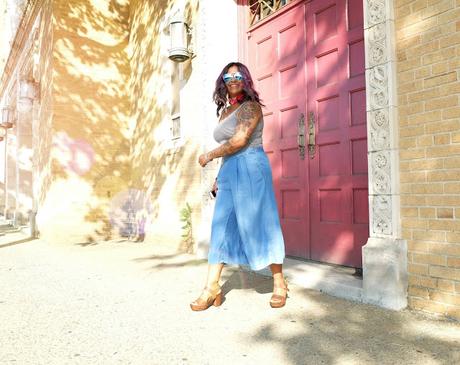 I'm leaving for a mini-getaway in two weeks and these babies will be in my carry-on. Target does it again with their affordable finds! Until next time......