I love it when my team and I are able to bring a bride's vision to life!  When I first met with Lindsey, she said she was obsessed with bling and pearls.  I understood that, because I am obsessed with them, too.

  Taking her ideas and colors, I started my research to find some unique things to use at her reception.  We didn't disappoint.  Lindsey's mom said that she felt like she was at a celebrity event at the reception.  It certainly looked like a celebrity event.
We made bouquets of cream and cobalt blue roses and Blue Bombay Dendrobium orchids to accent the bridesmaids dresses: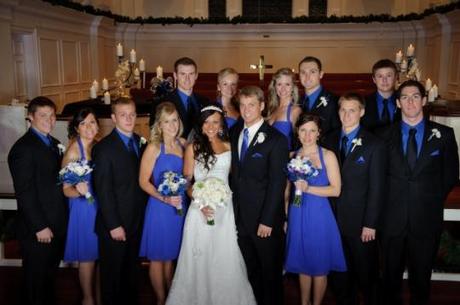 We accented the pews with the same color combination and flowers: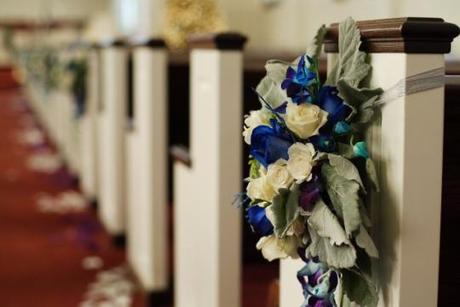 Lindsey's bouquet was made up of cream roses, stephanotis with Swarovski jewels, and freesia: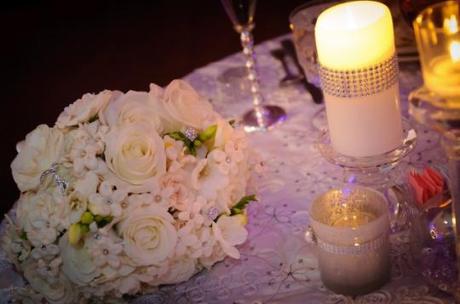 The ballroom looked spectacular.  I would have been excited to spend the evening here, were I a guest: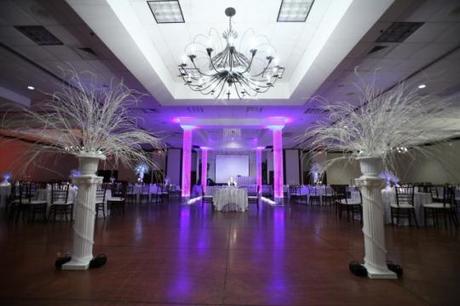 Joe is an expert at making dance floors look amazing.  He flanked this one with crystal beaded columns and up-lit them with lavender lighting.  Crystal curtains above the dance floor added to the look.  The result was dramatic and romantic, just what the bride and groom asked for: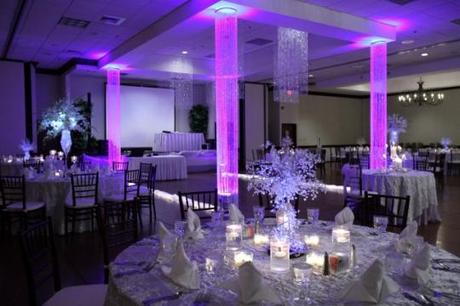 Lindsey's dream was to have some tall flower arrangements on some of her tables.  This one has more than 40 Dendrobium orchids and about 75 roses in it.  The linens were simply spectacular: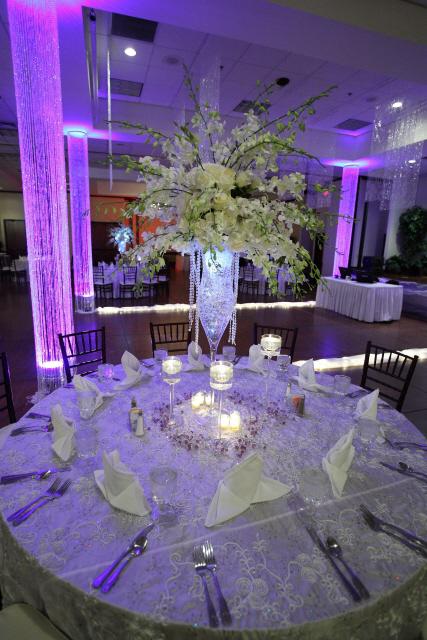 We are known for attending to every little detail of an event.  The napkin rings are made from the same diamond wrap that was used around the vases: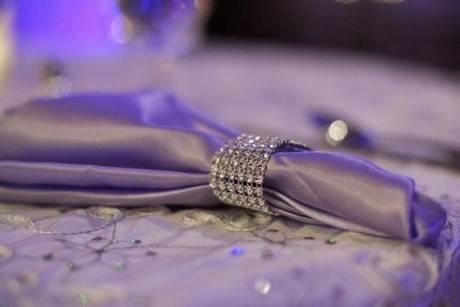 Don't you love these crystal trees I found?  We wove lavender crystal and pearl strands into them to add her color and up-lit them for soft lighting: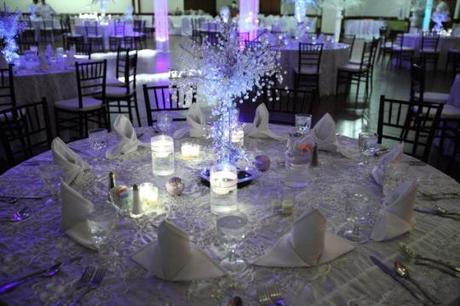 Lindsey and her new husband, Trevor, made a grand entrance through a baseball bat arch.  Why?  Trevor is a professional baseball player!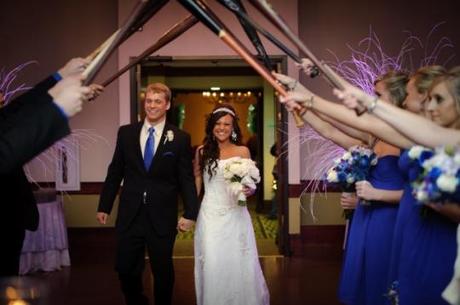 You know how I love wedding cakes!  This was a very pretty one.  I had never seen a lavender cake before.  It was very nice.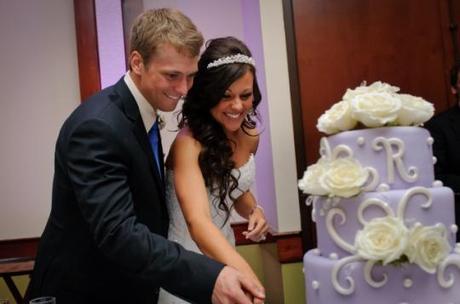 Gary and LaDonna Cable from Cable Photography did an awesome job of capturing the magic of this wedding.   Hannah Meade made the wedding cake.  What a beautiful couple and wedding!
What was your favorite detail of this wedding?
Thanks for stopping by.  Come back soon!
Pam Archer, President
Pamela's Event Design
Advertisement