This recipe again makes use of the entire broccoli, nothing is left out. Peel off the skin of the broccoli stems with a vegetable peeler or a very sharp knife, then cut them into slices or chunks.
Ingredients: - 1 tsp olive oil, plus more for the baking dish - 1/2 cup finely chopped onion - 4 large eggs - 1 cup whole milk - 1 cup grated sharp Cheddar cheese, divided - 1/2 cup water - 1/4 tsp dried thyme - 1/4 tsp dried oregano - 1/2 tsp salt - 1/4 tsp pepper - 1/4 tsp dried rosemary, chopped - 1 medium bunch broccoli and cauliflower, cut into florets, broccoli stems peeled and cut 1/3 inch thick
Heat the oven to 375F. Brush a 10-inch pie plate with olive oil.
Heat oil in a small skillet over medium-high heat. Add onion and cook until softened, about 3 minutes. Transfer to a medium bowl and let it cool.
Add the eggs to the onion and slightly beat. Whisk in milk, 1/2 cup of the cheese, water, thyme, oregano, salt, pepper and rosemary to blend.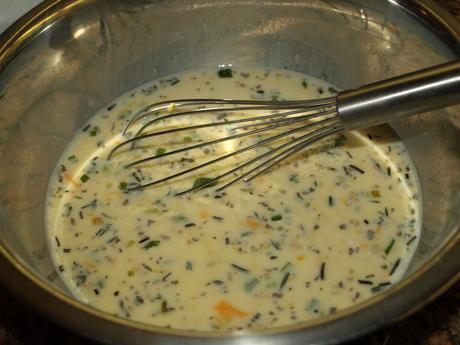 Cover the bottom of the pie plate with the broccoli and cauliflower.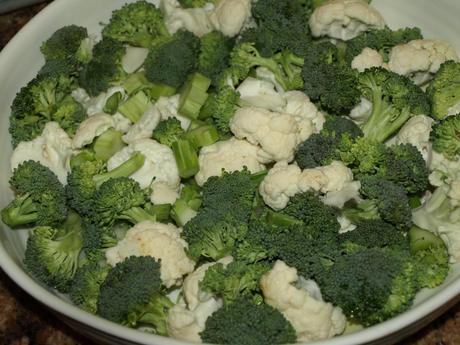 Pour the cream mixture into the pie plate. Sprinkle with the remaining 1/2 cup cheese.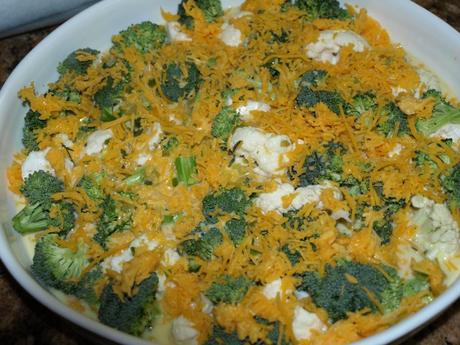 Bake until a knife inserted in the middle comes out clean and quiche is golden brown, 50 to 60 minutes. Enjoy!