Happy Friday!
Brrrr it's cold outside! It has officially dropped below 50 degrees here in Austin, so that means it's chili time. This recipe is easy, gluten free, hearty, and healthy all wrapped up in one super delicious bowl!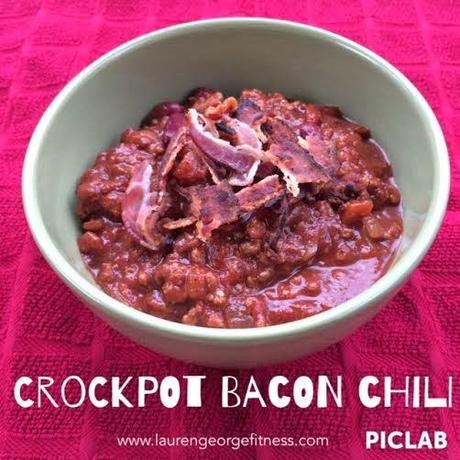 This recipe is fairly simple and doesn't require a lot of fancy ingredients (my favorite kind of recipe). I think the combination of the extra meat, sweet onion, and bacon is what takes this chili to the top of my favorite fall recipes list!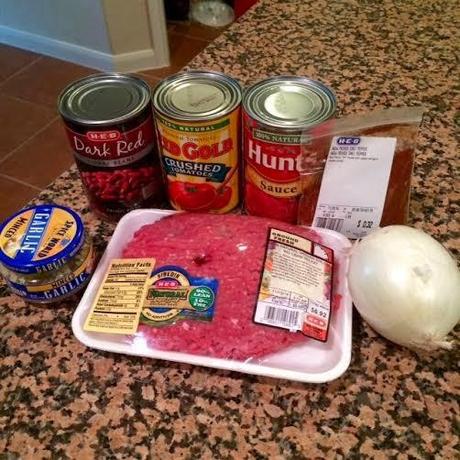 To begin, I sautéed the onions in olive oil with 4 cloves of crushed garlic (aka 2 tsp of the handy pre-crushed garlic from the grocery store. Then, I added the ground beef and cooked thoroughly.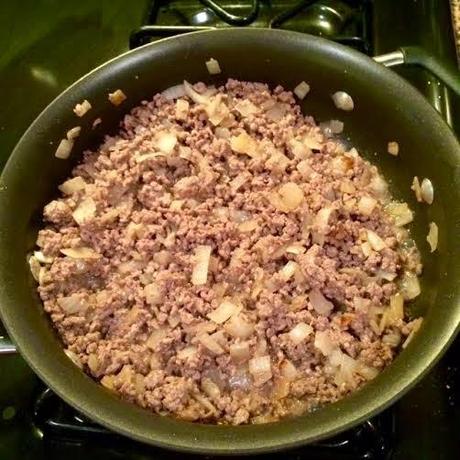 Once the meat and onion mixture was finished, I transferred it into the crockpot. Then, I simply poured in the remaining ingredients and allowed to cook in the crockpot on low for 4 hours.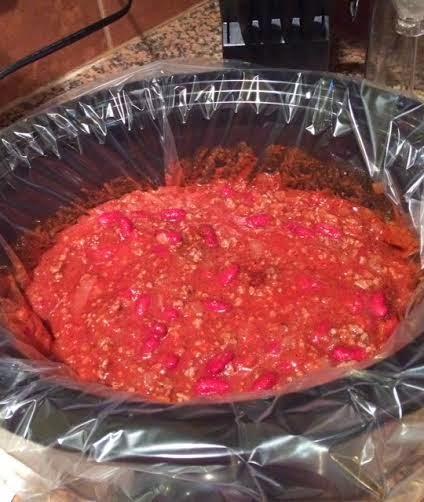 The key to this recipe is to whip up some bacon for topping. Everything is better with bacon on top right?  I crumbled the bacon on top of each bowl right before serving and it really took this chili to the next level!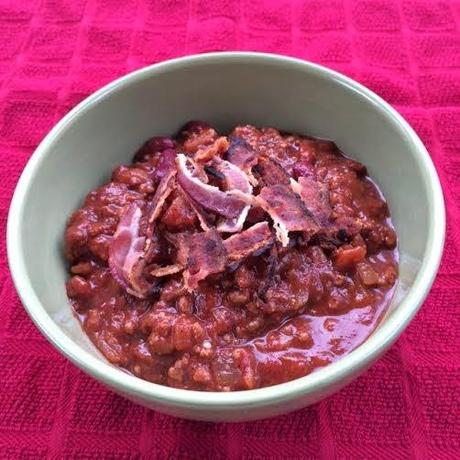 If you follow a Paleo lifestyle, it would be easy to swap out the can of beans for .25lbs more lean beef and 1 cup of finely chopped carrots. E loves chili and he said this was one of his favorites, so I call that a major WIN! I hope you love it.  Crockpot Bacon Chili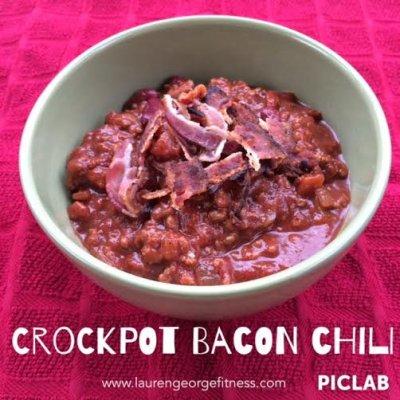 by
Lauren George
Prep Time:
15 min
Cook Time:
4-6 hours
Keywords:
slow-cooker entree gluten-free fall winter 6067960
Ingredients
(4 large servings)
1.25 lb lean ground beef
1/2 lb center cut bacon or about 2 strips per serving
1 white onion finely chopped
1 tbsp olive oil
4 cloves garlic, minced
1-15oz can kidney beans
1-15oz can all natural crushed tomatoes
1-15oz can all natural tomato sauce
4 tbsp chili powder (I used New Mexico chili powder)
salt to taste
InstructionsHeat olive oil and garlic in a large skillet and add diced onion. Sautee until onions begin to become translucent.Add ground beef to onion mixture. Cook thoroughly.Transfer meat and onion mixture into a crockpot.Stir in remaining ingredients.Cook on low for 4-5 hours.Before serving, cook bacon in a large skillet. Crumble on top of chili and enjoy! We are headed to the College Station this weekend for the A&M vs. Missouri game. I am excited to get to see all of my friends and family and watch the Aggies BTHO Mizzu! I hope you all have a wonderful weekend! In health, Lauren