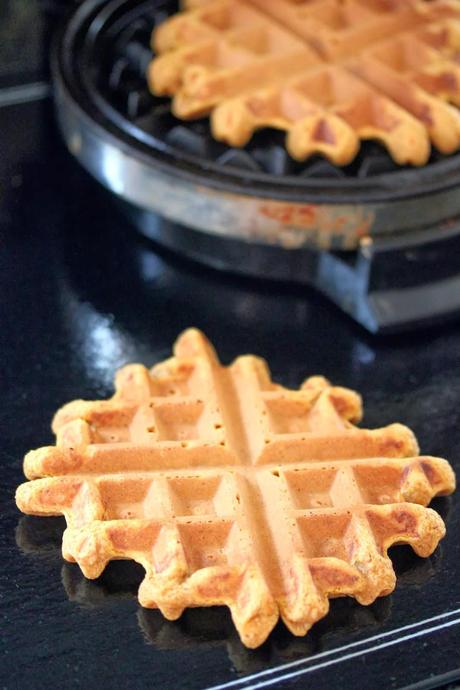 Waffles! Good for breakfast or dessert or breakfast for dinner. We tend to serve our waffles at breakfast (how normative, I know). Anyway, these waffles are nice and light with a crispy exterior. The flavor is subtle but the addition of coffee and coffee extract gives these waffles a little different edge.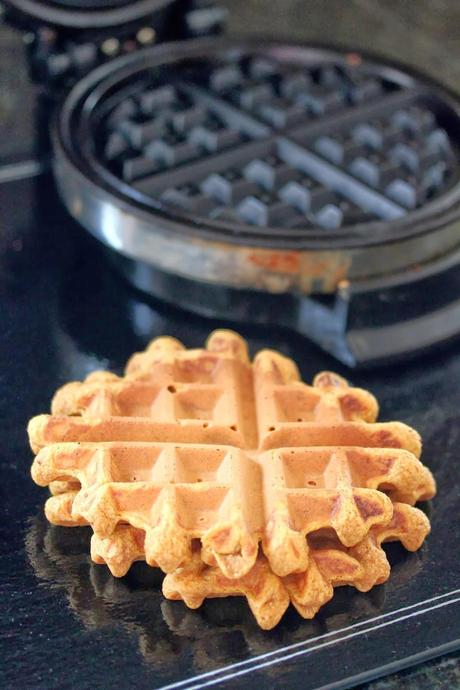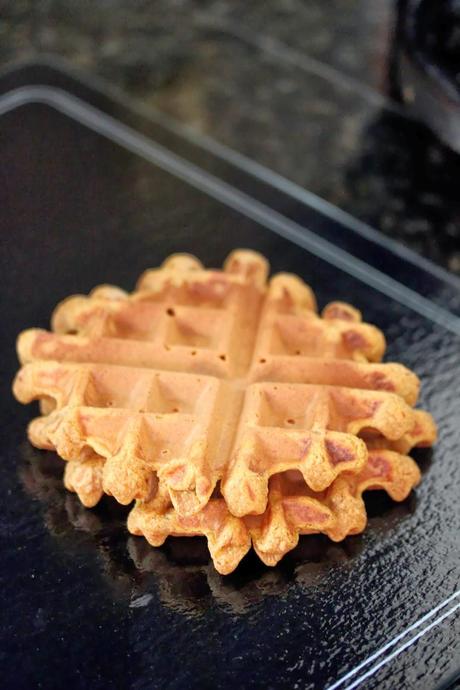 Because these waffles are so light, I suggest serving them with some tofu bacon, fruit, and a glass of almond milk (or something like that) so you don't end up light-headed an hour later ;)

Pumpkin Spice Waffles Ingredients 1 flax egg (1 Tbsp flaxseed meal + 2.5 Tbsp water)

1/4 cup pumpkin puree

1/4 cup evaporated cane juice

1 Tbsp vegetable oil

1/4 tsp coffee extract, or vanilla

1 tsp baking powder




1 tsp pumpkin pie spice

1/2 tsp cinnamon 

3/4 cup unsweetened almond milk




1/4 cup very strong brewed coffee




1 1/2 cups AP flour

Directions

Mix flax with water in a bowl and let stand until thickened, about 5 minutes. Add off the ingredients up until the milk and whisk together. Add in the milk and coffee and give it another stir. Lastly, mix in the flour until just combined.

Spritz your waffle iron, when preheated, with oil. Add about a quarter cup of batter to the iron but actually add whatever amount you're comfortable with, hehe. Wait until done and serve with your favorite waffle toppings. We like the traditional maple syrup or sometimes we like to double up on pumpkin and spread some of

TJ's Pumpkin Butter

 on the waffles.

 Enjoy!