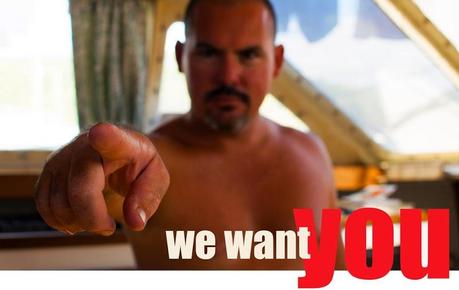 Crew needed for the Northwest Passage
ATTEMPT
, yes that's the
Arctic
. We have 2 positions available on our luxurious sailing vessel, gourmet meals will be served, high speed wifi will be available around the clock, guaranteed calm seas and plenty of sleep will be had by all. Now lets snap back to reality. We have 3 kids, I'm a terrible cook and we will be out of mainstream communications for long stretches at a time. We will be sailing up into the Arctic so we will be experiencing cold temperatures (hovering around freezing), long daylight hours and many hours/days waiting on ice to clear. There is no guarantee that we will make it through the passage, its all up to mother nature. There will be a lot of multi day passages to make, in all approximately 7000 mile trip. You will need to allow 3 +/- months for this adventure. We will see rough weather in the trip, people who suffer from acute seasickness need not apply. We are offering this once in a lifetime opportunity to people who are willing to be a part of a team, this is no vacation and you will be expected to help out with cooking, sailing, playing lego, watches, laundry etc..... still interested???
GREAT!  

We would prefer a couple. It would be optimal for both people to have good sailing experience but we are pretty open minded. That said we are not willing to take on anybody that is "green". We need to know to what extent you get seasick. Have you done passages? You will also need to be fit,
you know those polar bears run pretty fast
. We are looking for crew that will hopefully fly in and meet us in St. Anthony, Newfoundland and join us all the way to Alaska. We're also open to a pick up point of Halifax, Nova Scotia. We need crew roughly for the months of mid July to mid October, if your boss won't allow you time off, bummer for you……

What you will bring to the party:
flight to and from the boat
foul weather gear
easy going personality
immersion suit (if wanted)
sleeping bag and any specialty bedding you would like (we have pillows and princess blankets)
all cold weather gear associated with sailing and hiking
your own supply of seasick meds (if wanted)
As you can see from our crew page we do have 3 kids all under 6 years old. They're not horrible little monsters (all the time,
just sometimes
) but they are kids. Please only apply if you have had kids, want kids or have worked at a daycare.
What we bring to the party:
the boat and 3 kidsa great environment to learn a little bit more about sailing and navigation systemsthe opportunity of a lifetime to explore the Arctic from the water
If you are interested and would like to find out more, please email us at
[email protected]
. Please include a recent photo of yourself.
We would appreciate if you would share this post with anyone you think would be interested in this adventure.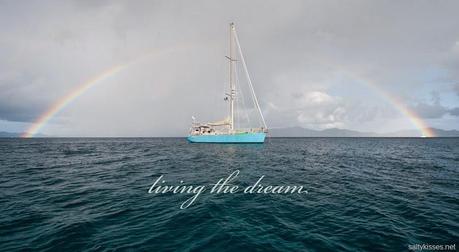 Just imagine sunning yourself on the bow – stuck in ice, in 6 layers of clothing, icebergs in the distance, polar bears looking at you like your their next meal and maybe even some snow. So yeah, kind of like the picture.