You may be fortunate enough to work from home. You may simply want an area of the home where you can concentrate on work without the hustle and bustle of daily family life. Even if you live alone, it can be very helpful to have a room designated specifically for work. That way, each time you cross the threshold you will soon get in the habit of associating the room with work and focus.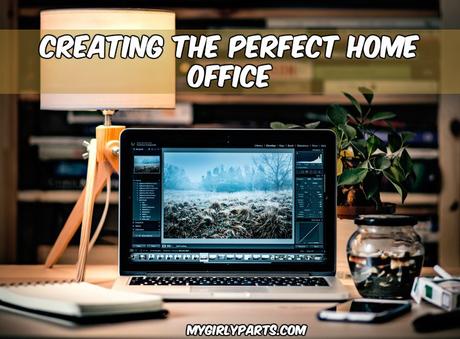 Reduce Distractions
You may not have the space to devote an entire additional room to your home office. If you are doubling up a room such as a guest room, try to reduce distractions. It is better not to have a bed or television in the room, for example, especially if you yourself sleep there. It can be difficult for you to switch on and off if you associate the room with several different purposes. However, if it is unavoidable, position your desk to a less distracting area of the room. Find what suits you. Some people find that a calm view from a window gives them enough light and stops them from feeling too isolated. Others find that even this is too distracting! An area of the room with minimal decor, a tidy workspace and just a notebook or computer could suffice.
Make It Inviting
Just because we plan to use the room for work doesn't it can't still be pleasant and inviting. Putting a bit of effort into decor can actually make us look forward to working or feel comfortable spending time in there. Soft fresh scents and a cool air supply can help us stay alert. Ornaments or photographs that make us smile or inspire us can keep us motivated. Keep unnecessary clutter to a minimum, but a few details here and there can personalise your space. Even if you can't completely overhaul a room, sprucing up a few details can instantly increase your desire to spend time in there. Fixing the broken door or hanging some designer roller shades can make all the difference.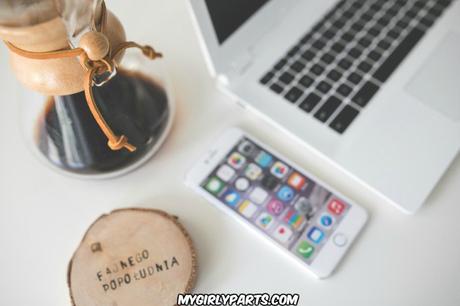 Create A Timetable
Your home office may be an opportunity to simply catch up on a few things, but if it is for regular work then set a timetable. Aim to be at your desk by a certain time and finish by a set hour. The routine helps to train your brain to work harder and stay focused between those times. It helps you to stay disciplined and also ensures that you meet your goals. If you associate your home office with success and getting things accomplished, it will become a habit. The more successful and productive you feel, the more successful and productive you will be! Setting a timetable and sticking to it has other advantages too. Not only does it make things easier and more disciplined for us, it may do the same for our family. If our family or housemates know that we are working between certain times, it makes it simpler for them not to disturb us. They will know to be quieter at certain times and at what time you're likely to be free. This can lead to a much more harmonious home environment overall.
Creating a #home office you'll be proud of! #workathome #wah
Click To Tweet
Over To You
Do you have a home office and if so, is it a separate room? When I first started, I had a special place in my living room. However, my hubs was not happy with that idea and moved me into our spare bedroom. Having a dedicated office seems to make me more productive too!
*The above may contain Affiliate Links.
Did you like this post? If so, look below to find more like it! Better yet, Subscribe to our Newsletter and Never Miss a Thing!
Email *

Brenda
I have over 28 years as an Administrative Assistant, including at the Executive Level. I also have over 5 years experience as a Blogger,Web Manager, Web Designer, and Social Media. If you're in need of assistance, please
Send me an email
and let me know how I can help.

Latest posts by Brenda
(see all)
Creating The Perfect Home Office

- March 30, 2016

Jump Right In, Bum First

- March 30, 2016

5 Ways To Update Your Look

- March 29, 2016
Related
Tweet
1
Share
3
+1
1
Pin
Share
Stumble
Total Shares

5