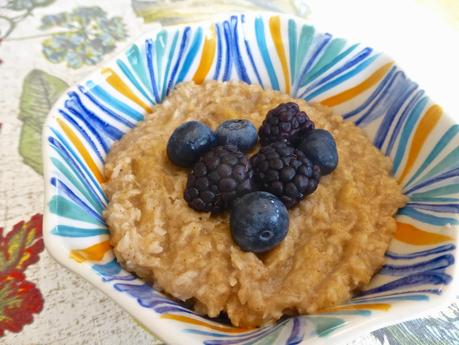 I used to eat a lot of oatmeal before I gave up grains. It was pretty much my breakfast staple. I used to really miss it but not as much anymore. That being said, yesterday I had a craving for some warm oatmeal so I set out to come up with a reasonable, grain-free alternative. And this my friends is what I came up with. This one has no added sweeteners and pairs well with many different toppings so you have a lot of options. It is also really easy to make and only takes about 15 minutes.
In other exciting news I am officially done CCU call forever! Now many of you probably have no idea what this means but for my fellow residents out there I am sure you can understand my excitement. The countdown until I am done with in-house call forever is officially on. I can't wait! July 1 can't come soon enough if you ask me. And it's finally getting warm outside again. Yep things are looking up my friends.
Creamy Paleo "Oatmeal" (Breakfast, Paleo, GAPS, SCD) 
Ingredients
2 ripe organic bananas 1/3 cup full fat coconut milk4 TBSP coconut butter/cream/concentrate1 tsp organic vanilla extract
1/2 tsp ground organic cinnamonPinch sea salt 
2/3 cup finely shredded coconut 
Directions
1. Break the bananas up into pieces and place in a medium saucepan on low heat on the stove2. Add the coconut milk, coconut butter and vanilla extract to the bananas 3. Allow the ingredients to come to a low boil and cook for about 6 minutes, stirring intermittently  4. Add the cinnamon and salt and stir well to combine5. Cook for another 2-3 minutes, until the bananas are soft and broken apart6. Add the shredded coconut and stir well to combine7. Remove the saucepan from the heat and cover with the lid and allow the "oatmeal" to sit for 5-6 minutes to soften the shredded coconut 8. Serve and enjoy!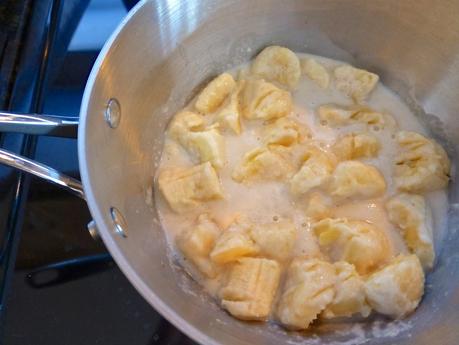 Topping Ideas 
Fresh or frozen berries 
Nut butter of choice (cashew butter is my favourite) 
Soaked and dehydrated nuts or seeds of choice (I really like pecans with this)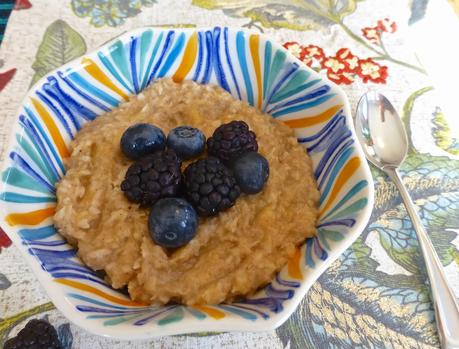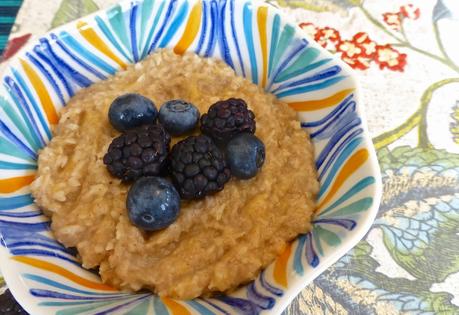 Have a wonderful day everyone! Let me know if you try making this! What will you pair with it? Any other ideas besides what I listed? I would love to hear from you as always