Christmas is coming soon and it is perfect time to wrap your Christmas gifts. Personally I love wrapping my gifts pretty much few days before Christmas. Somehow it gives me the mood to do some last minute wrapping. Haha. By personalising each gift with some fun scrapbooking products like Snow and Cocoa collection 
will surely put a big smile to whoever receives your gifts. And w
orking with a collection will sure speed up the wrapping process.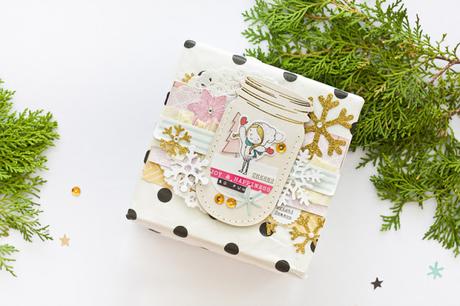 I started the process by using this cute polka dot tissue paper. Once I have wrapped the gift, I continued with the layering of the elements. I placed the patterned papers first, followed by white doily + pastel yellow crepe paper I have. Topped with mint stripe that I cut out from the Snow and Cocoa packaging and adhered the jar pocket in the middle. Complete the look by adding more snowflakes and ephemera pieces.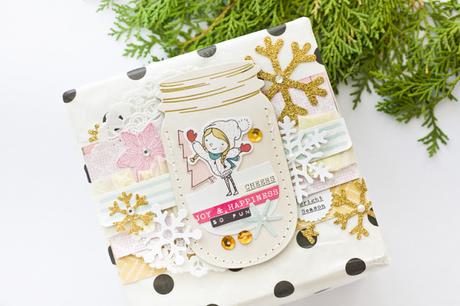 Adore the concept of the jar pocket! You can add fun ephemera pieces & phrase stickers by slotting into the clear pocket. How clever! And isn't that little girl looking so cute?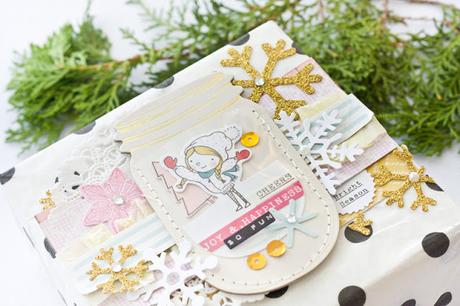 Supplies: Snow and Cocoa - Jar Pockets (375891), 6x6 Paper Pad (375883), Snowflake Stickers (375889), Phrase Stickers (375888), Ephemera Pieces (375886)
I'd love to wish you a very Merry Christmas & Happy Holidays! Xoxo Jessy