I absolutely love small photos. They are not only cute but they are perfect size for mini albums too. My little girl loves to flip the minis. We will talk about the each photos and memories. It brings back a lot of memories for us. This time round, I chose to create a mini with the things she loves at her current age. 
This mini is very simple to create. I used products from Maggie Holmes Bloom + Little You collections. On each page you will see chipboard, ephemera, stickers & lots of fun patterned papers. I used them repeatedly on each page to create a cohesive look. The various size of papers, photos and embellishments of this album is what I love most. This mini is absolutely perfect if you have scraps lying around. You can always use those scraps on each of your pages.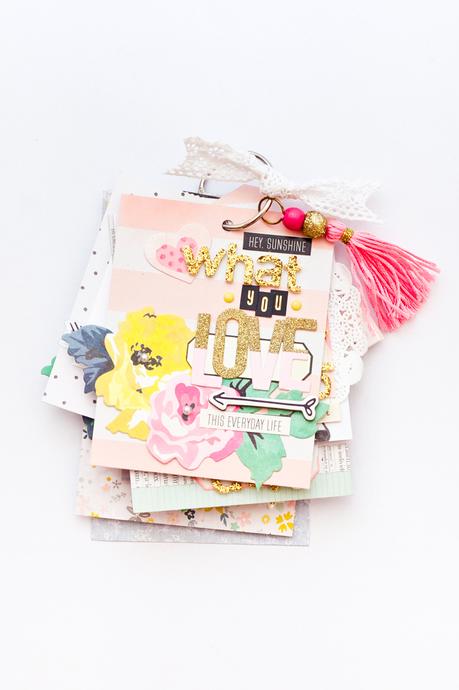 I wanted to keep the first page simple and more of a cover page. To give a little flavor to my cover page, I added a tassel from Maggie Holmes Shine collection + a white lace. And of course, you will see lots of gold too! You can never have too much gold *wink*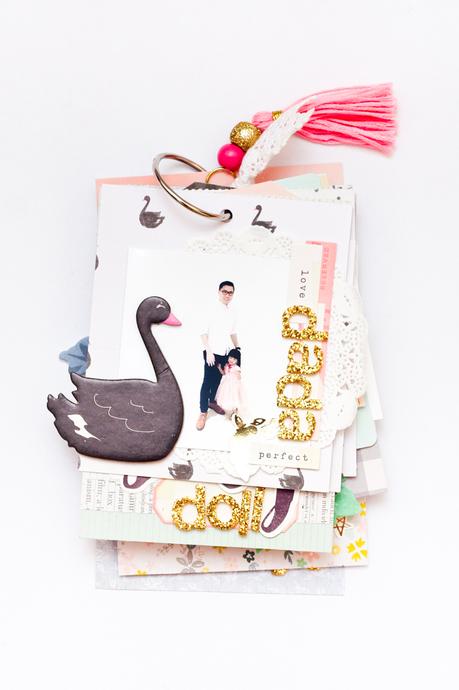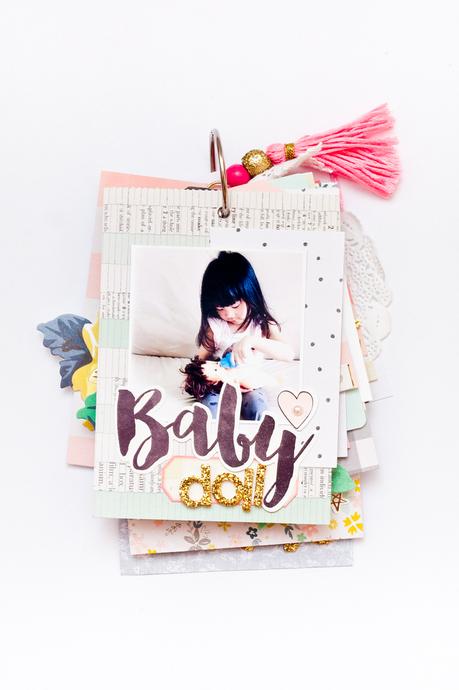 I always make sure to write notes in my mini album so that when my daughter is old enough to read, she will know a little more about herself :)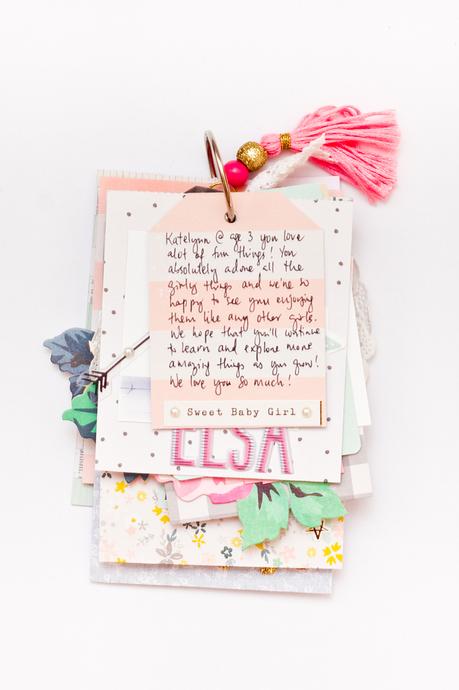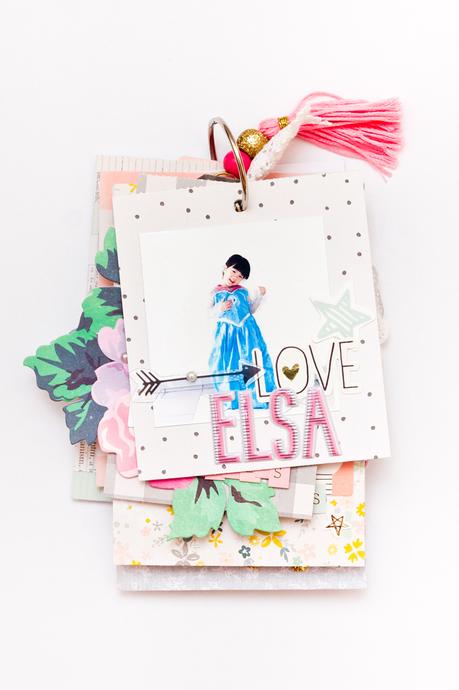 I just couldn't help myself by adding this little cute card. And yes, I absolutely love my little girl very much!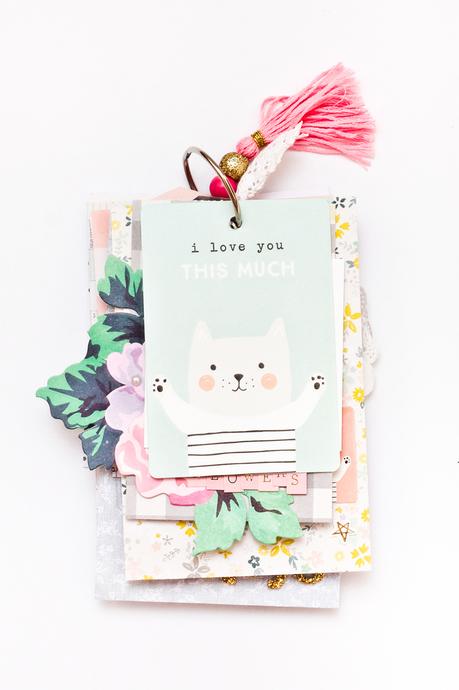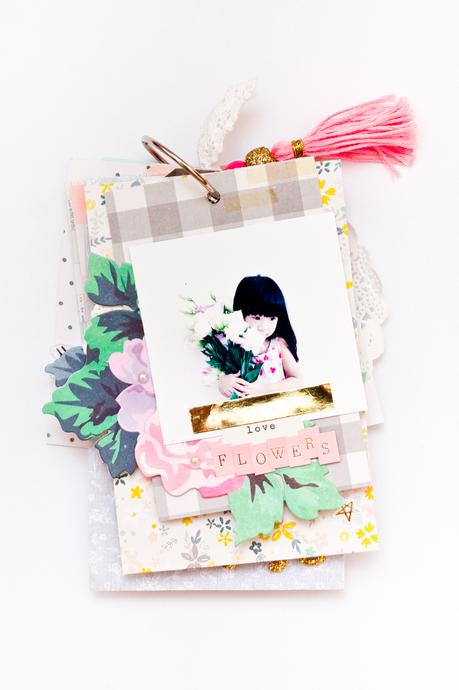 The best thing about a ring-bound book is that you can continue to add pages as you go along!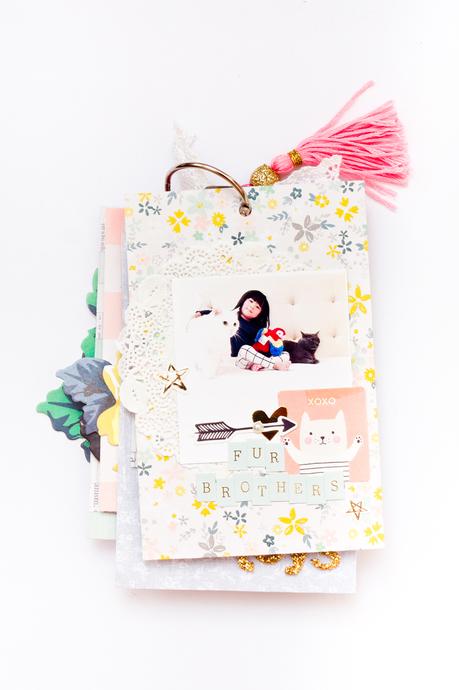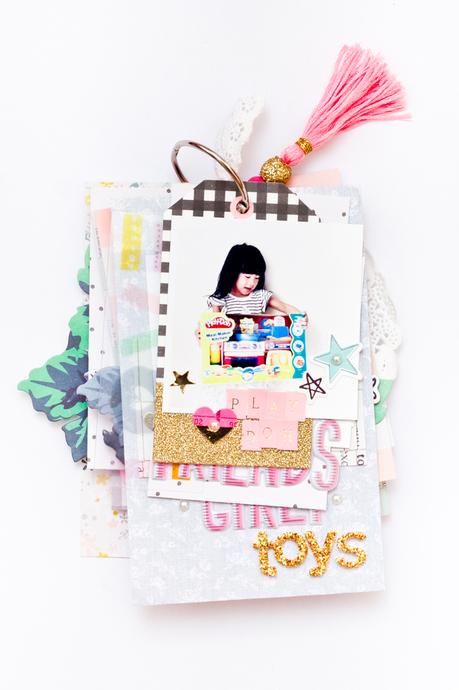 Using tag as your base is as fun! There are no hard rules when it comes to creativity. Explore as you create :)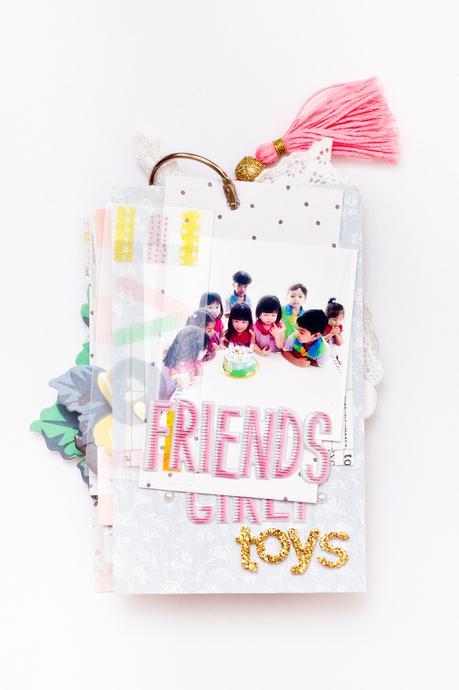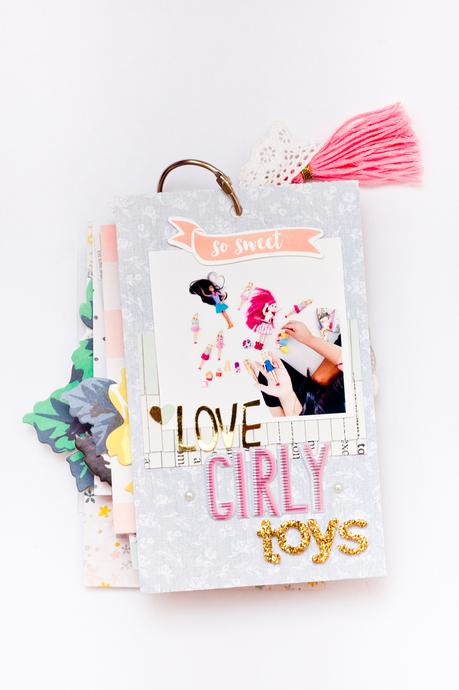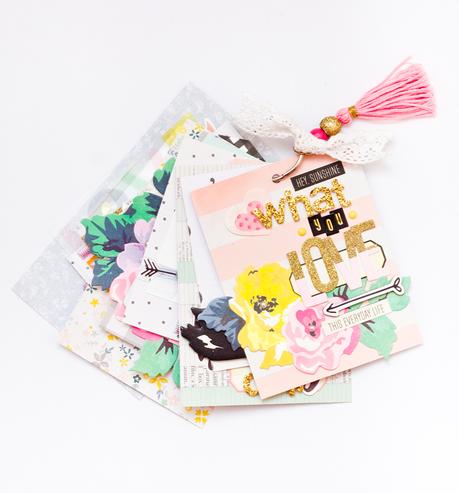 I had so much fun making these pages. I hope you will have fun making yours too! 
Supplies: 
Maggie Holmes Bloom 6x6 Paper Pad (680428), Maggie Holmes Bloom Ephemera Die-Cuts (680434), Maggie Holmes Bloom Thickers Happy (680432), Maggie Holmes Bloom Stickers (680435), Maggie Holmes Bloom Foiled Clean Stickers (680443), Little You Thickers Puffy Pink (LY680387), Little You Acrylic & Cardstock Ephemera Boy (LY680390), 
Little You Acrylic & Cardstock Ephemera Girl (LY680391), 
Little You Foiled Stickers Boy (LY680392)
, 
Little You Foiled Stickers Girl (LY680393), Little You Mixed Embellishments Girl (LY680397, Maggie Holmes Shine Tassels (680325)
Thanks for coming by!
Xoxo Jessy