Last May 2016, my lovely friend asked if I can create a layout for her little girl. Of course I said yes! I told her that it will be my gift for her. She wanted to educate her child that creativity comes in many forms and creating with paper is one of them. Isn't she an amazing mummy? I love her heart.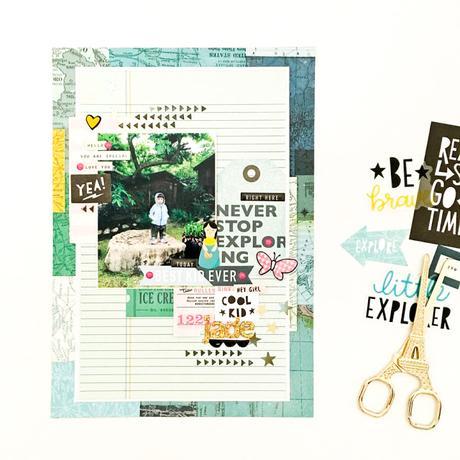 My friend told me that her daughter loves the color blue and the photo taken was when her family traveled to Taiwan. That immediately sparked an idea to use the theme, Travel + some girly & cute design to subtle the bold colours & designs. As I was going through the new Crate Paper collection called Cool Kid + Cute Girl, I found many elements that have travel theme and cute stickers too.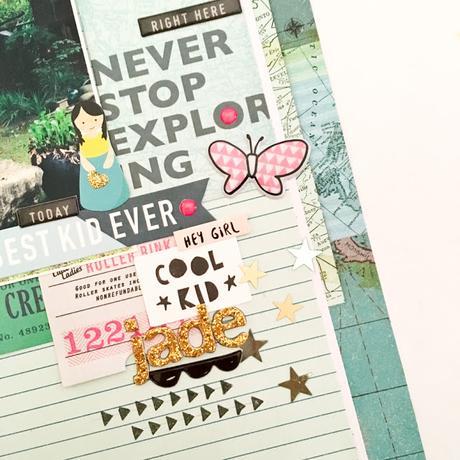 It was certainly fun to layer all those cute ephemera on top of each other and yet keeping the layout cute! Adding the girl's name is definitely special!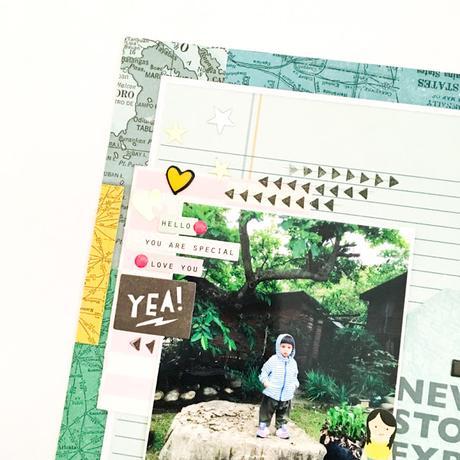 Supplies:Crate Paper Cool Kid, Crate Paper Cute Girl
Thanks for coming by :)Xoxo Jessy