When I got to know that I would be using paper products for Deco with Heart Day theme, that really got me thinking. I wanted to make it fun but yet looking lovey-dovey too. I was scouting around the house and see what I could create with. As I was looking out into the garden, the teepee that was gifted by my sister for my daughter caught my attention. It looked pretty but a tad plain. So, I decided to give some colours to it :)
First, I did some preparation work where I fussy cut some paper hearts and cactus. Then, I cut the fringes onto the yellow + pink 
crepe papers. Textures like these will sure create the fun look I was aiming for!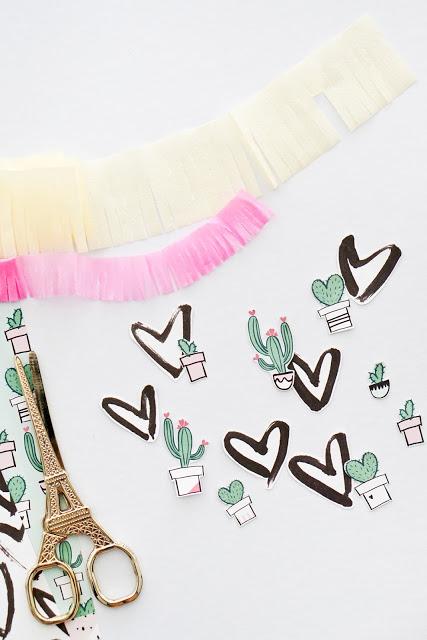 Before I adhered & stitched all the cute elements together, I will take some time to arrange & layer them roughly onto each other. That will give me a great insight of my end result.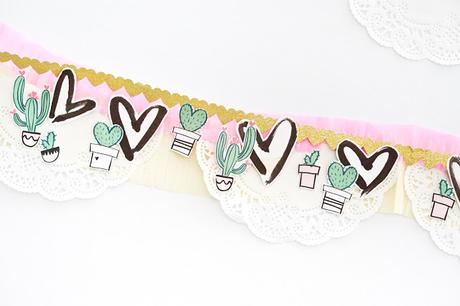 Just with the banner, I felt it look a little bare. And that gave me an idea to add to string the gold chipboard alphabet into 
the
word 'LOVE'. These alphabets surely gave the look I was going for, fun-lovey-dovey.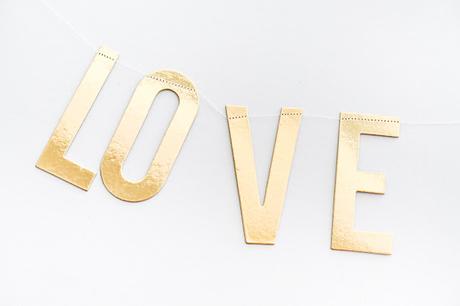 Once all that is done, I tied the banners onto the teepee. I absolutely obsessed with the end result! I love how all the papers & embellishments went so well together!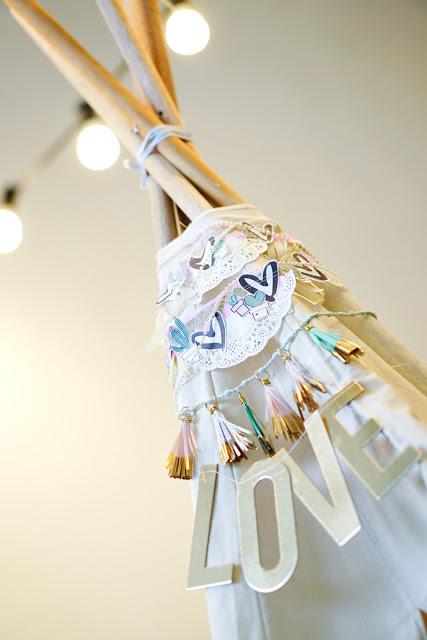 Aren't those paper tassels look the cutest on the teepee?! Love that those gave more texture to the overall look!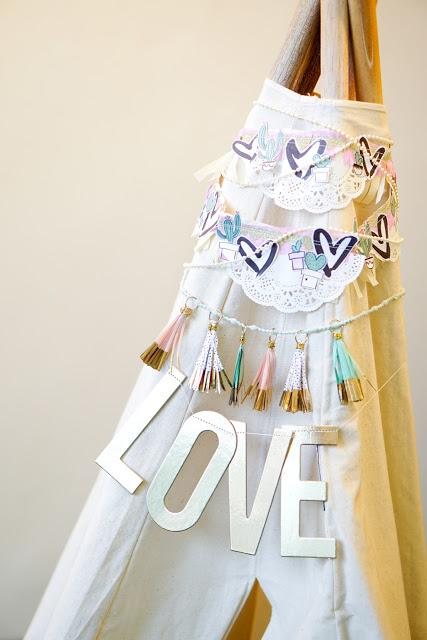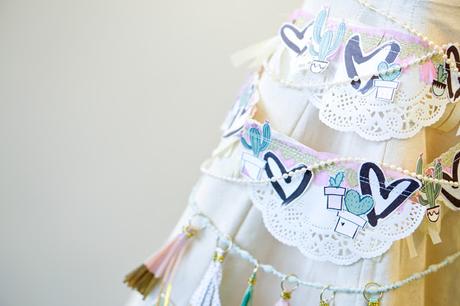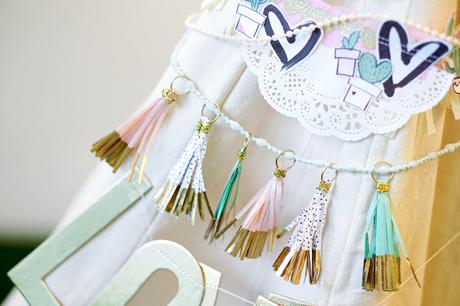 My daughter squealed the minute she saw the teepee and all the pretty elements at the top. Moments like that warmed my heart! I told her that it is just perfect for the upcoming Valentine's Day <3 font="">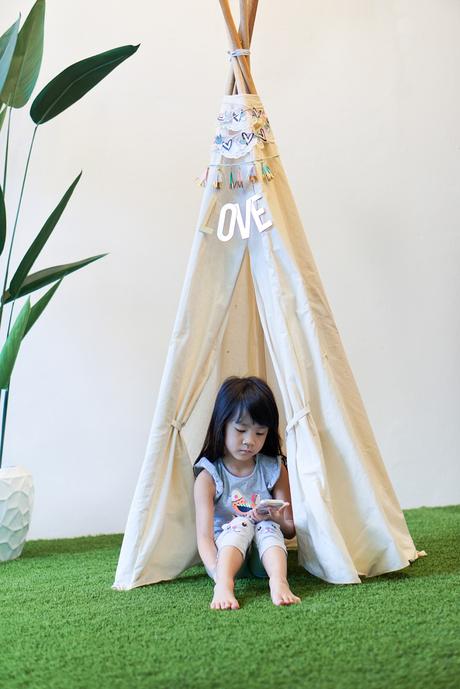 Supplies : Crate Paper Heart Day Snuggles (375899), My Love (375903), Cute Girl Tassel (680513), Maggie Holmes Shine Gold Chipboard Alphabet (680327)
Thank you for letting me share today! Hugs!Xoxo Jessy