I have always love to "dress up" my packaging with scrapbooking products. It sure perks up the whole look of the gift packaging. When I was looking through the Carousel collection, I instantly knew that the elements would be perfect for any kind of gifts. And they would work great for a child's/adult's gift too!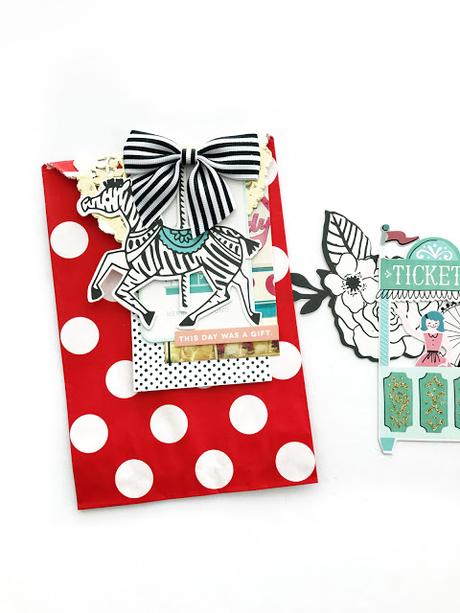 I was attracted to that cute paper zebra and the black & white bow. Thought they would make great gift topper. Then I went on to pick the tags and layered with a polka-dot paper. Once I have adhered them together, I went on to search for a paper bag. That bright red polka-dot design instantly captured my attention. And yes, it went well with my gift topper. They are like match made in heaven. Lol.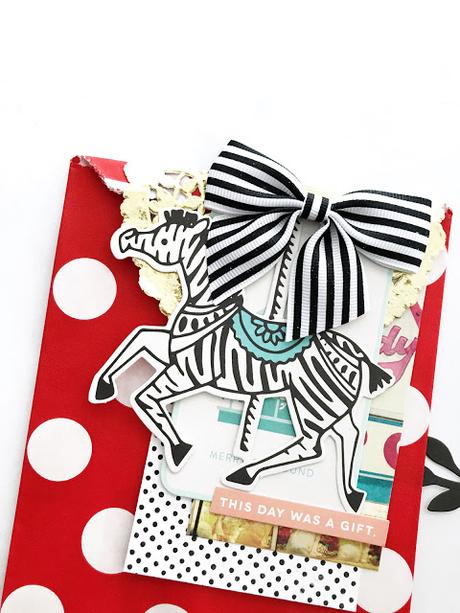 Adding the gold doily sure added more color and texture! And that sentiment is everything! Perfection.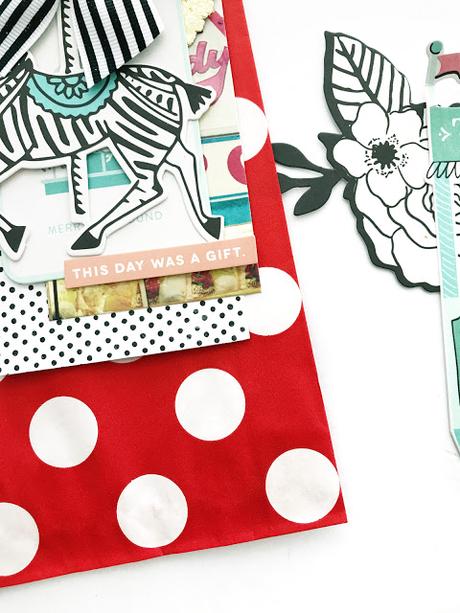 Supplies:Maggie Holmes Carousel Ephemera Die-Cuts Maggie Holmes Carousel Fabric BowsMaggie Holmes Gather Cardstock Sticker
Thank you so much for coming by again!Xoxo Jessy