Hello again! I'm back to share with you another project that I created with Crate Paper Wild Heart
 collection. Gift wrapping does not need to be complicated, a little layering of embellishments will instantly make your gift wrapping look lush.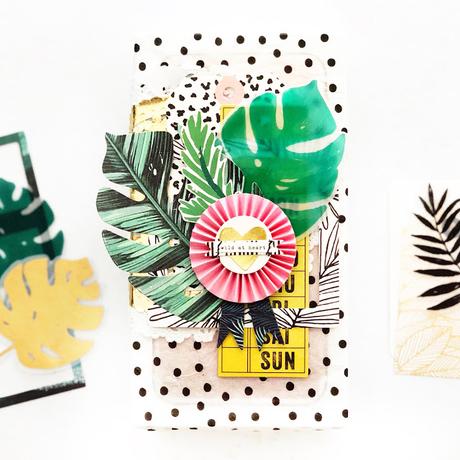 First and foremost, I picked a black &white polkadot tissue wrapper and wrapped the gift. Then I adhered a white and gold doily together and adhered it at the left side of the box. Next, I went all out with my layering. Still keeping the classy with the tropical elements. I added the yellow tag to give that little contrast among the green leaves and black & white die-cuts. Adding the standout is just perfect to complete the gift wrapping!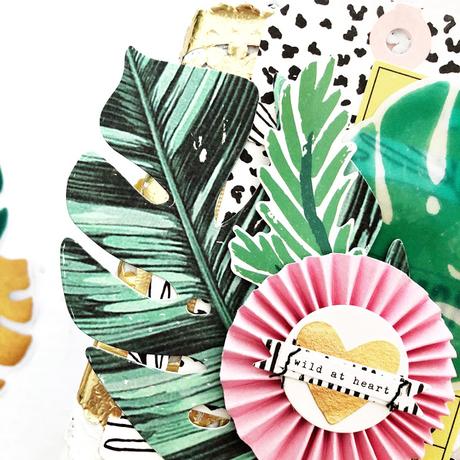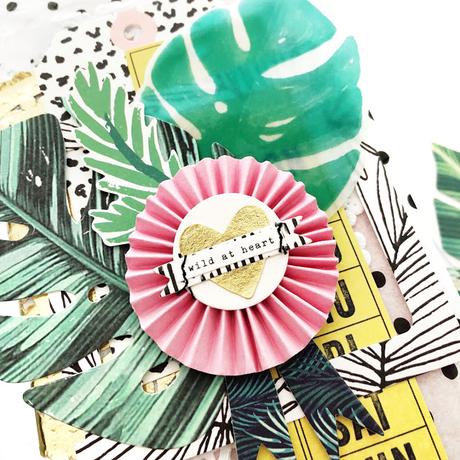 The next time when you have a gift for someone, try adding your personal touch to it! Your recipient will certainly feel the love *wink* 
Thanks for letting me share today! Have a great day!
Xoxo Jessy
Supplies : Crate Paper Wild Heart - Ephemera pieces, Standouts. Open Book - Gold Doily