I absolutely love "dressing up" personal gift for friends. I got to know months back that my church friends are expecting a baby. So I decided to surprise them with a H&M gift card for their little bub!
To begin, just attached 2 layered tissue papers on top of each other (where I've sewn in the middle) right in the middle of the card . Next, gather some embellishments, layered them and adhered together. Easy peasy.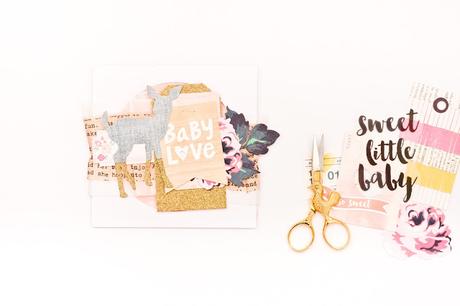 When I purchased the gift card, it came with a card but I thought to make it a little fancy. I decided to trim it into half & placed into a CD envelope. With the intention that when they remove the sleeve, they can immediately see the gift card. At the back of the card, I wrote them a personal note too. I love how this altered project is so fun & easy!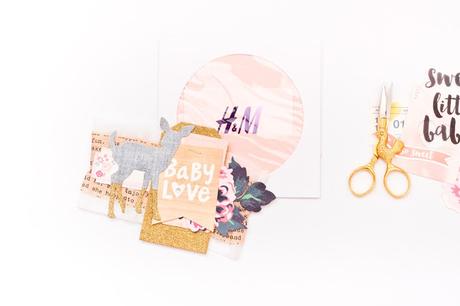 Supplies: Maggie Holmes Bloom collectionCrate Paper Little You collection
Thanks for coming by!Xoxo Jessy