Happy Friday! Today I'll be sharing with you a layout created with the theme "Lovely Layouts". I had this photo of my daughter and her charming friend. They have not met for a long time. Last year, on a wedding occasion they both met again. It was a delight to see the both of them chasing each other and just enjoying each other's companion. And that's a lovely thing to see! 
As I was looking at the yummy box of Crate paper goodies, I thought it would be awesome to include both Little You & Bloom collections. What I loved most about Crate Paper is the collections are made to mix & match. Every collection goes so well together!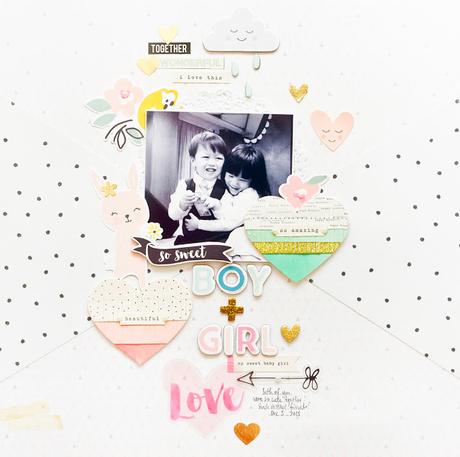 Firstly, I started with a subtle Little You triangle patterned paper. Subtle background is a great pick other than using white cardstock. What I did next was to layer Bloom's polkadot patterned paper at the sides of the layout. Next, I placed the photo in the middle of the layout. After that, I started to add the fringe hearts, ephemera die-cuts, stickers & chipboard embellishments to fill up the top and bottom of the layout. To fill up the gaps in between all the embellishments, I added hearts. Perfect for the lovely theme!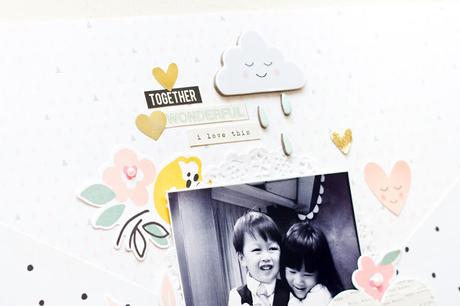 I absolutely adore the Little You collection as it goes well with a lot of theme. And it is also suitable for subjects like nieces, nephews or even pets!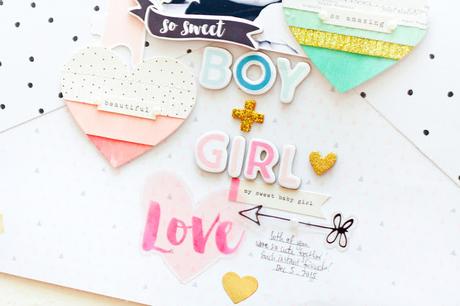 Chipboard is one of my favorite embellishments. It does not only make the layout pretty but it gives some dimension as well.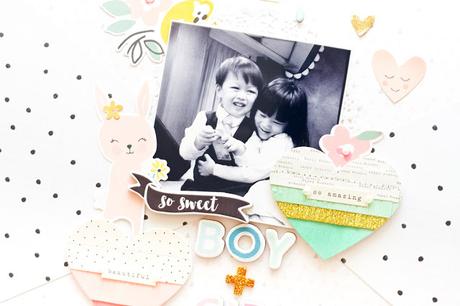 Don't they look so adorable together among all the cute embellishments?
Supplies :Little You 12x12 Chipboard (boy)Little You 12x12 Chipboard (girl)Little You Patterned Paper - Little NoseLittle You Ephemera Pack (girl)Maggie Holmes Bloom Clear StickersMaggie Holmes Bloom Accent StickersMaggie Holmes Bloom Fringe HeartsMaggie Holmes Patterned Paper - Wonderful 
Can't wait to share with you again. Thanks for coming by again. Happy crafting!Xoxo Jessy