Hello again! I'm back to share with you on custom birthday gift that I created for my good friend in church. She's an amazing lady with a heart of gold. She absolutely loves her family with all her heart. Having her in mind, that quickly made me search for the suitable photo for this gift. Let's say, she made it easy for me. She used this same photo as her FB profile picture. So yeah, I thought it would be perfect as her birthday gift! And I also decided to work in a smaller canvas this time round. A 5"x7" shadow frame that I got from Ikea. It was the perfect size!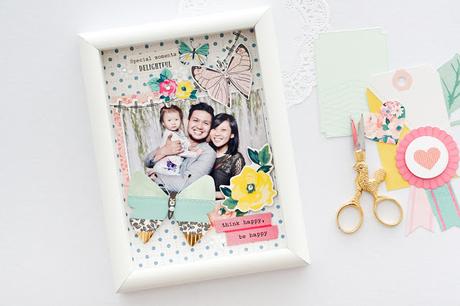 To create on this frame, I used Maggie Holmes' Chasing Dreams collection. I started with the beautiful polkadot patterned paper called Adventure. Once I have measured and cut it out, the next step was to place the photo in the middle of the canvas. And the rest, I just layered with chipboard, stickers & ephemera shapes. Lastly, I adhered the sentiment stickers. It is pretty simple to create when you have so many pretty things/elements to play with! :)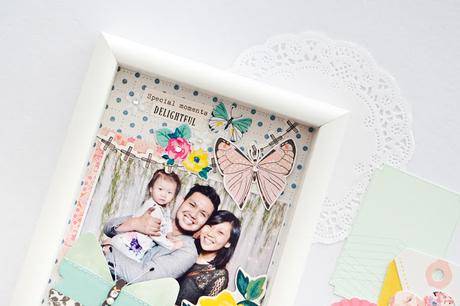 I just loved using this shadow frame, it allowed me to use different textures & dimensions as I create!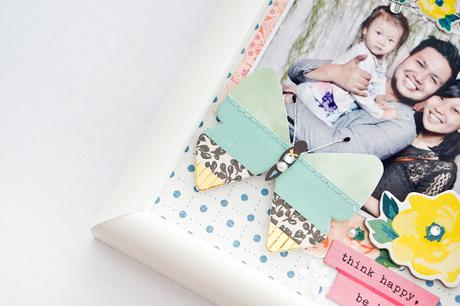 Don't you just adore that fringed paper butterflies! It is just perfect to be adhered as part of the project.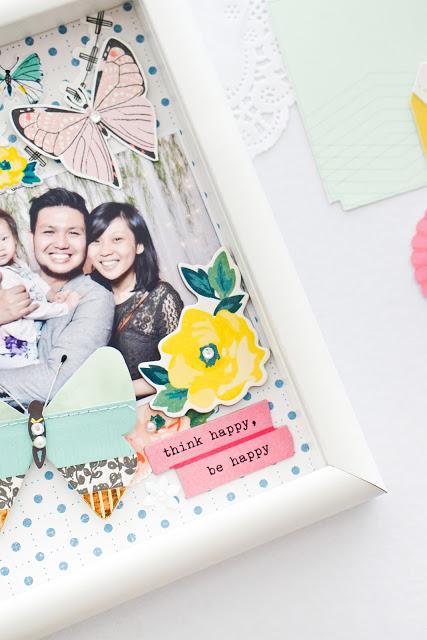 Supplies: Maggie Holmes Chasing Dreams Adventure (CDDS-75924), Chipboard Stickers (375949), Thickers Stickers (CDTS-75955), Accent Stickers (375951), Phrase Stickers (375952), Puffy Stickers (375953), Fringed Paper Butterflies (375960), Ephemera Die-Cuts (375950)
Thanks for coming by!
Xoxo Jessy