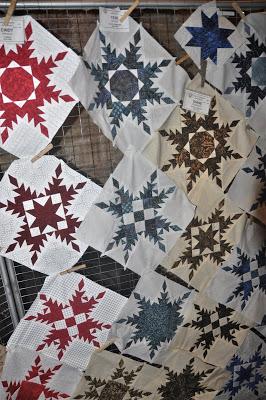 Apologies for the quality of the photos -- it was crowded and I had to keep moving. I missed several displays -- Greek Cooking was all eaten before I got there. And I missed Spinning and Knitting.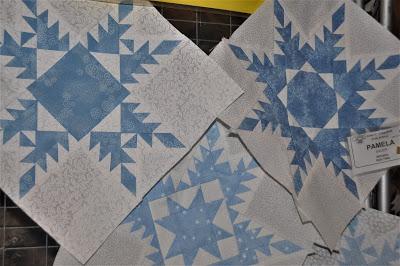 Quilting is always popular.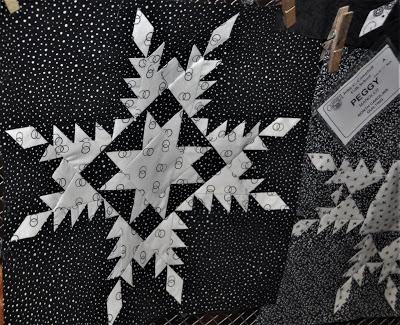 These Feathered Stars are paper-pieced.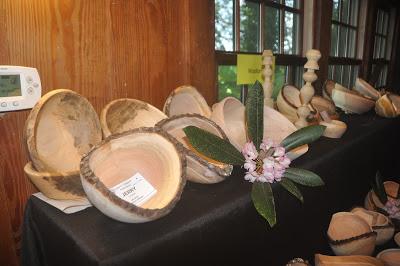 Wood turning used green wood and left the bark on some.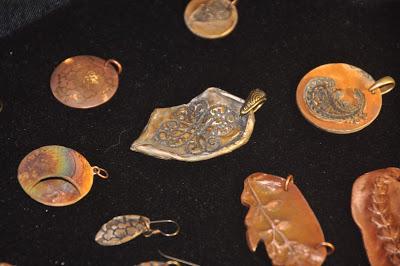 This gorgeous stuff is made with copper clay -- the metal is powdered and mixed with a binding agent till it is moldable. It's molded  and stamped and fired in a kiln. The firing removes the binding agent leaving a beautiful piece of art.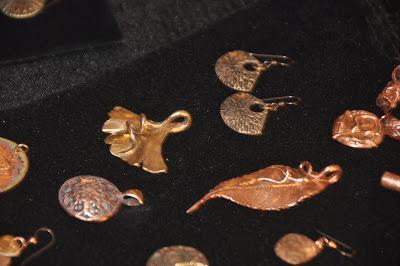 I love the leaves!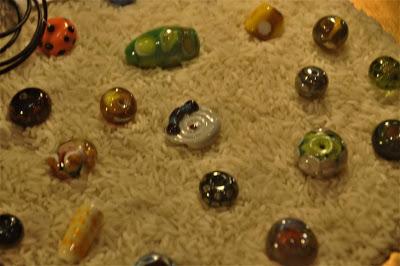 Glass beads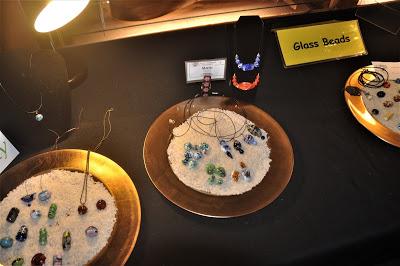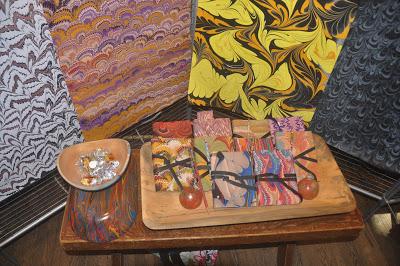 Marbling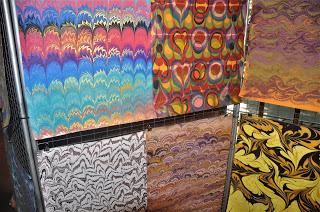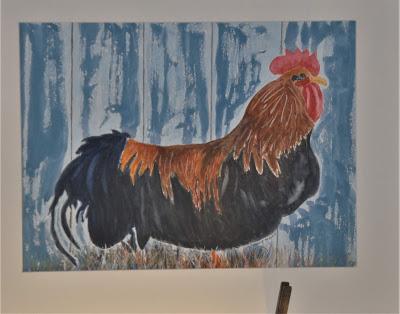 Watercolor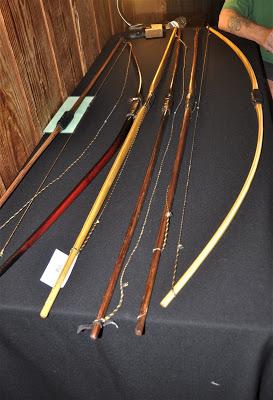 Longbow construction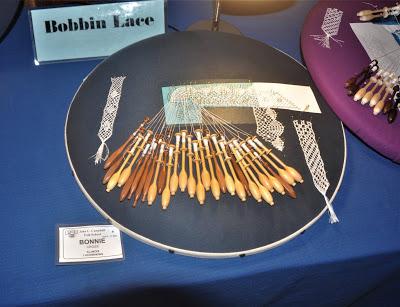 Bobbin lace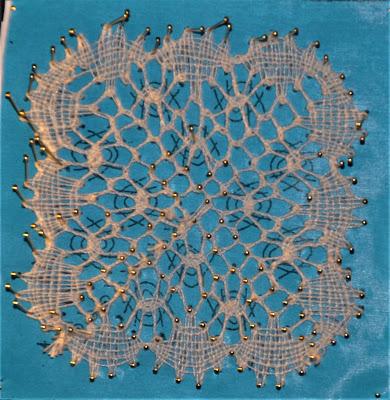 I once thought I might like to try this . . .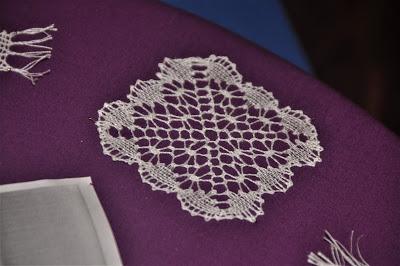 Mainly because I liked the look of all those bobbins . . .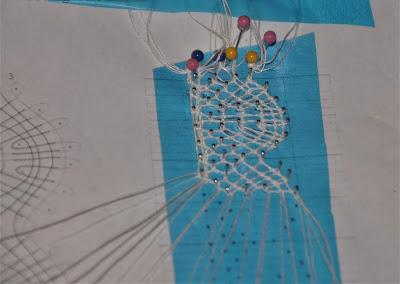 Not happening this lifetime . . .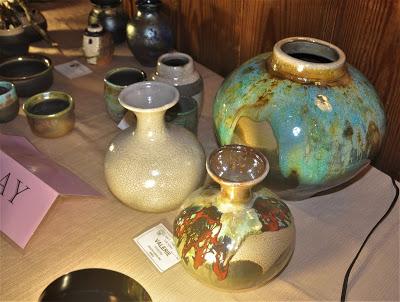 The folks in clay were doing raku firing . . .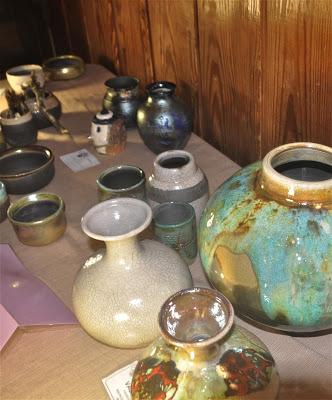 I almost know what that means . . .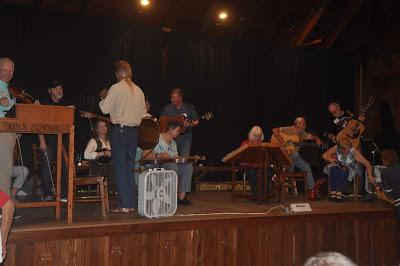 And the music class opened and closed the show.
 (My writers had done their readings the previous night.)