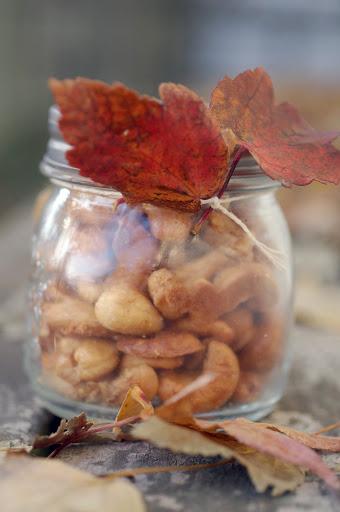 My deepest apologies to everyone. There seems to have been a glitch in my e-mail. Cox communication, my e-mail provider had a huge outage. I mean a couple of states of customers were unable to get e-mail. It all started Friday afternoon and I couldn't get into my email until sometime Monday morning. So to make a long story short, my comments didn't get collected and counted until late Tuesday. I know, I know, I told you I would announce the winner on Friday, but I couldn't.The winner of the William Sonoma Cookbook is Megan Wood from the Web site I run for Wine. Congrats Megan!So lets switch gears and talk about cashews. I made these cashews and the hubster made the comment, might as well call them crack. I thought hmmm, so I did! No these are not crack, but they sure are addictive.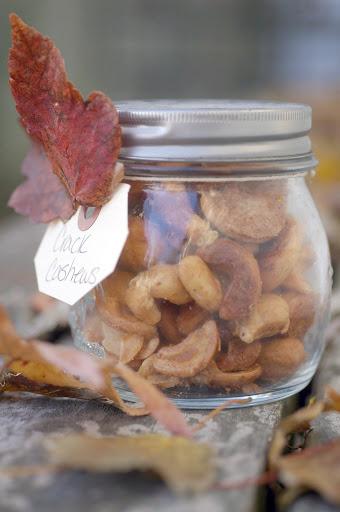 Print Recipe
Crack Cashews
Ingredients:
1 egg white
1 tablespoons water
3 cups cashews
1/2 cup white sugar
1 tablespoon pumpkin pie spice
Directions:
Preheat oven to 325. Beat eggs until frothy. Add the water. Stir in cashews to coat. Combine sugar and pie spice. Combine with cashew mixture. Line a large baking sheet. (I used 15 x 10) with parchment paper and spread evenly over baking sheet. Bake 25- 30 minutes stirring once or twice to ensure even baking.
Peace be with you,
Veronica