TGIF bitches!
Sunday is my 10th marathon in the past 7 years  (if you include the two marathons that were part of my two Ironmans, which I do. 26.2 miles is 26.2 miles no matter how you slice it). It's the Blue Sky Trail Marathon near Ft. Collins, CO. Single track, about 3,500 feet of vertical.
Here's my thrilling marathon history.
Rock 'n Roll Phoenix - 2009
Colorado Marathon - 2010
Boston Marathon - 2011
Colfax Marathon (Denver) - 2013
Ironman Florida - 2013
Los Angeles Marathon - 2014
Ironman Boulder - 2014
Jerusalem Marathon - 2015
Leadville Marathon - 2016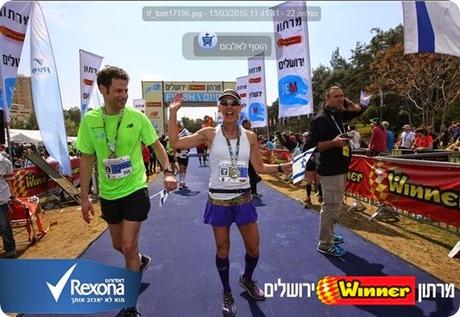 Jerusalem Marathon Finish - I don't know the neon green shirt guy, but
he looks happy for me.
I have never done the same race twice. I don't see the point when there are so many races and so little time. And, as you can tell, I love to travel for races. Some of my
bucket list
ones?
Great Wall of China
- what's not to love about running up 5,164 steps in the heat and humidity!
Athens Marathon
- birthplace of the marathon and where I went to high school
Paris Marathon
- j'aime Paris. I spent a semester there in college. Would love to run through this iconic city and see all the places I drank too much
NYC
because, duh
Jungrau Marathon
(Switzerland) - the views will make you cry
Antarctic Ice Marathon
- because I love suffering and freezing my ass off! Forever bragging rights.
Midnight Sun Marathon
(Norway). Yep, the sun doesn't set, so you start running at 8:30 p.m. Wait. That's a half hour past my bedtime.
I guess I'm ready for Sunday.  I never feel 100% ready for any race. It's good to be a bit scared and humbled by the distance. My goal? Being single track and with a fair amount of climbing, I'm hoping to be done in just over 5 hours. We'll see.
This is the absolute best time if year to train in Colorado. It's the kind of temperature when you are never too hot or too cold. Where the sun is always shining, but the intensity of the summer sunshine has given way to a softer, gentler glow.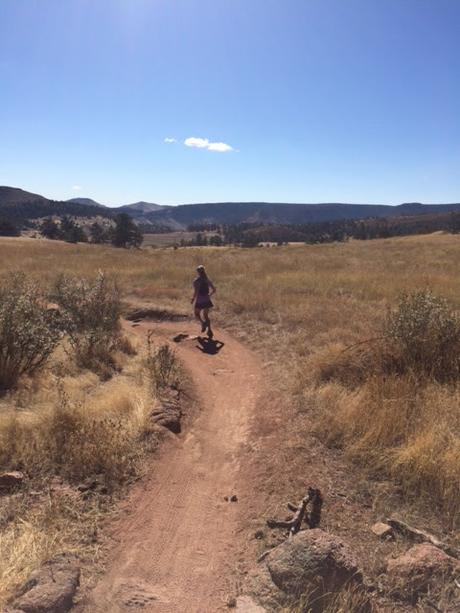 That said, race conditions will be warm on Sunday - getting up to the low 80s. Not a runner's favorite temperature. But, when we start at 7am it will be in the 40s, so that's something. And, like I've told you there is not a speck of shade for the last 16 miles of the course.
I'll let you know how it goes.
After this race, I have no other races on the agenda. But, guess which lottery Ken and I signed up for??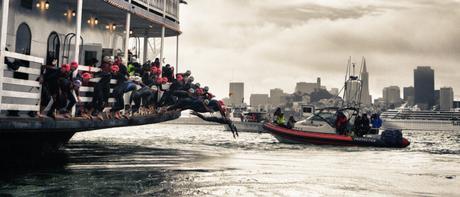 Escape from Alcatraz Triathlon, baby! 1.5 mile swim/18 mile bike/8 mile run. Ken, did you know the swim was that long?
Have a great weekend.
What race is on the tip top of your bucket list?
Are you racing this weekend? Where/what distance
Ever done Escape from Alcatraz?
SUAR