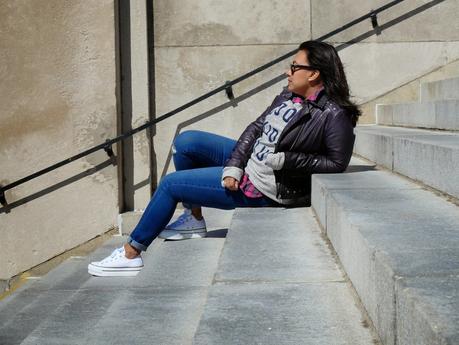 Hey Loves
,
My sneaker collection is starting to GROW, like HUGE. You don't even understand how much I couldn't wait to break out my platform Converse
(since Christmas)
. This classic sneaker with a twist, is perfect. You probably have already noticed that the 70's are back in full swing. These platform chucks are an ideal way of touching on that 70's style without the overload.
Moving on......
The weather has been good to me. The sun has been amazing- the wind has been annoying. The day I went out to shoot this outfit, it was terribly windy. I thought I was going to be BLOWN away! Check out how I styled my Converse and dealt with the wind!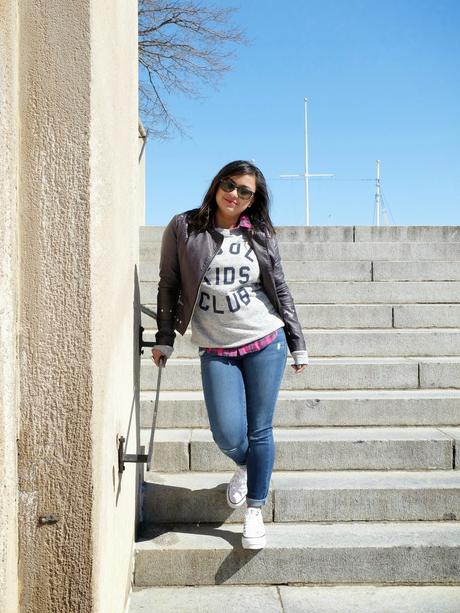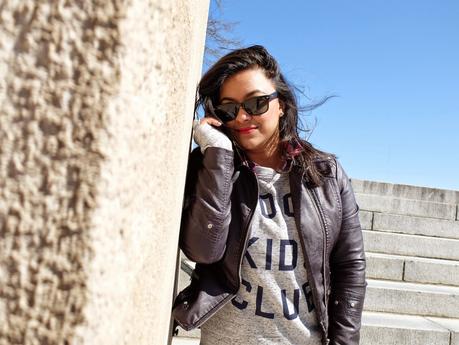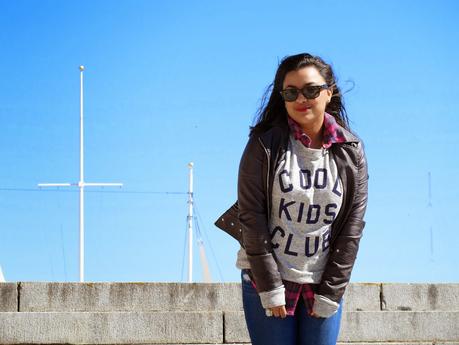 Jacket: JOUJOU/ Sweatshirt: Mighty Fine/ Button Down: So for Kohls/ Jeans: Old Navy/ Sneakers: Converse/ Sunglasses: Ray Ban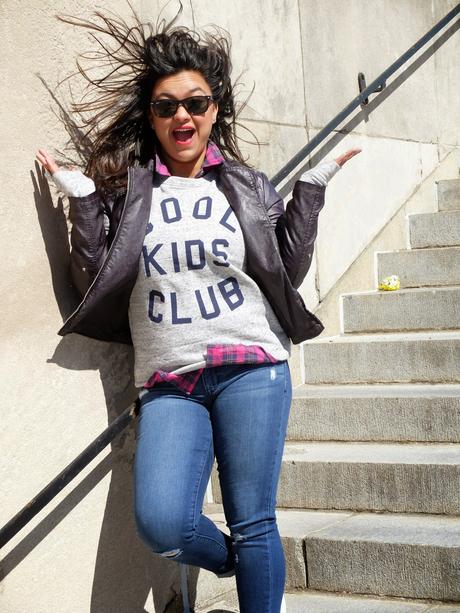 SEE! I wasn't kidding about the WIND! Now, back to the coolness......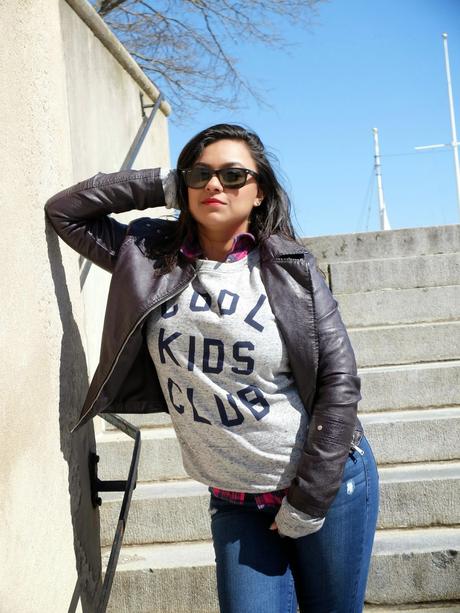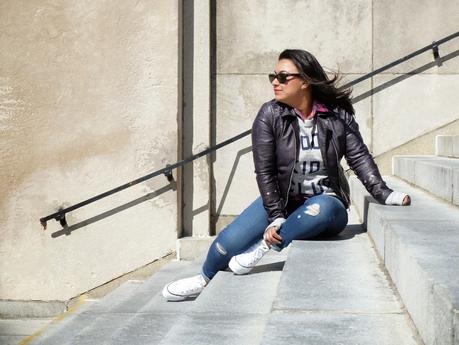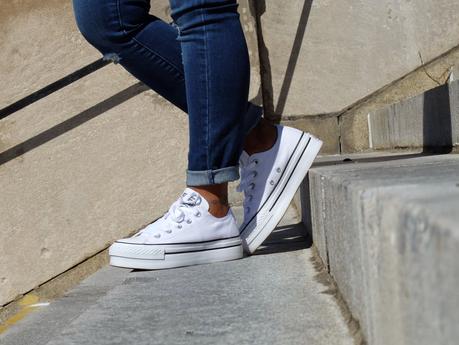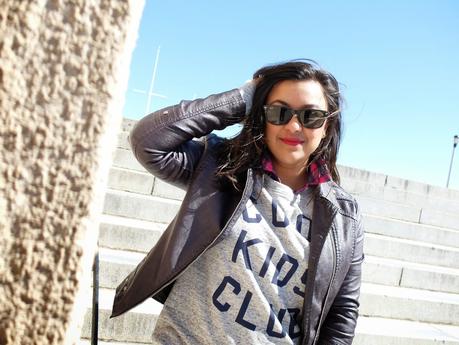 A pair of white sneakers are a spring/summer staple. Easy to style and comfy for those lazy days. Converse is a perfect option because they can be paired with anything and are reasonably priced! Check out their site for more options! Until next time.........