Canal House Cooking Volume N 1: Summer is a collection of over eighty delicious summer recipes written by Christopher Hirsheimer and Melissa Hamilton, who were both formerly with Saveur magazine. They have also published numerous other collections of recipes including "Fall & Holiday" and "Winter and Spring".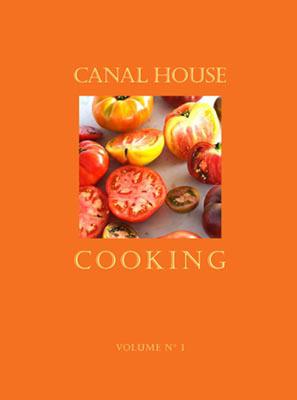 "Canal House" is the name they gave the studio that they use for their cooking and writing. It is in an old redbrick warehouse with a canal that runs alongside it.
Recipes included are for cocktails, soups, salads, dressings, seafood, poultry, pork, steaks, paella, vegetables, fruits, desserts, and canning.
The authors describe themselves as "home cooks writing for other home cooks" and say they "cook seasonally because it makes sense." The ingredients for all of the recipes can be found in most markets and the recipes themselves are pretty easy for people of various cooking skill levels to follow.
What I liked most about this book is that there is an entire section for tomato recipes called Too Many Tomatoes. Since our tomato plants turned into tomato trees this year, this section was for me. One of the recipes I tried was Baked Tomatoes Stuffed with Rice. My husband and my toddler both love rice so they really enjoyed it.
I also tried the Roasted Eggplant and Zucchini with Breadcrumbs from the Eat Your Vegetables section. So simple yet so delicious! 
For more information about Canal House, please see their website.