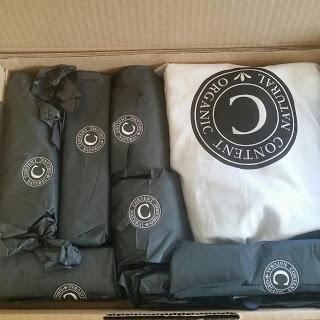 Having been relatively restrained with my spending lately, I have had an almighty blow out this week. There have been some fantastic offers throughout Organic September, and some have been too good to miss.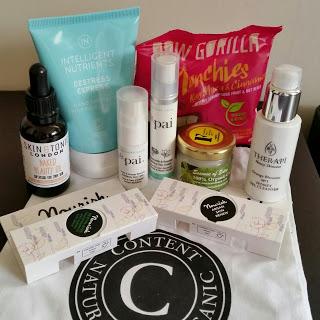 My biggest splurge this month has been with Content beauty & Wellbeing, but I have really got my money's worth. They are currently offering a free Organic Beauty Collection when you spend £100 on Soil Association brands shown in the link. I am not sure how much longer this will be available, but don't imagine it will be around for very much longer. The Organic Beauty Collection contains the new Naked Beauty Oil by Skin & Tonic, Intelligent Nutrients Destress Express hand cream, samples of Pai's Lotus & Orange Blossom Skin Tonic and their Chamomile & Rosehip day cream, Essence of Eden Organic Coconut Oil, Therapi Orange Blossom Honey Cleanser, Nourish Skincare Revital Eyes and Argan Skin Renew and a packet of  Raw Gorilla Munchies. The only thing I have tried is the Argan Skin Renew, so there is lots to play with.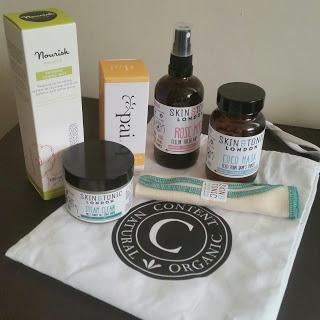 Here is what I bought to qualify for the GWP. It is no secret that I am a huge fan of Skin & Tonic, so I used the opportunity to buy a full size of the Steam Clean. I was also desperate to try the new range so I bought the Rose Mist and the Coco Mask. I simply love Pai's Rosehip Bioregenerate Oil and Nourish's Balance Refining Toning Mist so they went straight in my basket. I will review products in more detail in due course.