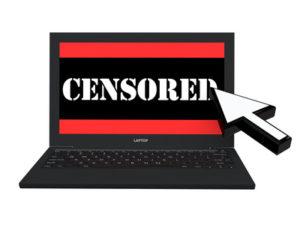 A recent law passed by Brazil's Congress had the public concerned. With the 2018 presidential election just around the corner, Congress took a controversial step by proposing a law regarding criticisms of presidential candidates.
The law, which was eventually vetoed by President Michel Temer, would have allowed the removal of any posts made online criticizing any of the candidates. Currently, a judicial order is required for candidates or parties to request that posts be withdrawn from social media sites and apps.
Temer himself is often a target of fierce criticism with the slogan Fora Temer (which means Temer, Get Out) being seen on social media posts. The sitting president's approval rating last month was an abysmal six percent.
The legislation would have required citizens who post criticisms of the candidates on social media to provide their names and tax ID numbers. Congressman Áureo Lídio, a religious conservative from the Solidariedade party and the author of the legislation, insisted that the bill did not represent censorship. He said, "Freedom of expression is guaranteed, but it cannot be anonymous." Lídio later commented that he regretted proposing the amendment and would meet with Temer to suggest that he veto it. He said it was misunderstood and needed to be discussed more broadly.
A critic of the proposal, Carlos Affonso Souza, director at the Institute of Technology and Society, stated that, "That piece of legislation will transform candidates and parties into electoral judges, with powers to take out of the web any content they consider offensive to them."
Although the legislation was not signed by the president, an amendment was made that allows candidates to directly solicit the removal of certain types of speech from social networks, including anything they categorize as "hate-speech and the dissemination of false or offensive information." Though worded differently from the original legislation, the amendment is being called a form of censorship by entities such as the Brazilian Association of Radio and Television Broadcasters (Abert), the National Association of Magazine Editors (Aner) and the National Newspaper Association (ANJ).
If Temer had signed the original proposed legislation into law, it would undoubtedly have faced legal challenges. The Institute of Technology and Society, in conjunction with other campaign groups, had stated that "Brazil's internet legal framework clearly states that only through a judicial order is it possible to force the withdrawal of online content."
Brazil has a history of online censorship and is ranked as "partly free" by the Freedom on the Net report. If this legislation had passed, the likelihood of its ranking dropping even lower was high.