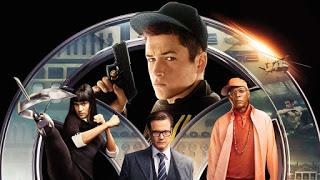 The church scene was one of the memorable part of the Kingsman: The Secret Service movie and we could all remember what happened after that ruthless moment.
Kingsman: The Secret Service was one of the most pleasant surprises of 2014, a wild reinvention of old school spy movie imagery that never spared the gore while ruthlessly satirizing just about anything remotely connected to modern politics and espionage. It's a messy movie, but it's the best kind of messy – it has so much on its plate and so many targets in its sights that it moves breathlessly from one bizarre idea to another.
And it had a high body count, with large swaths of the original cast not living to see the credits roll. And now, a long-simmering rumor associated with the sequel,
Kingsman: The Golden Circle
, has been seemingly confirmed: a certain dead character will somehow make it back for the sequel. This feels like the kind of reveal that will inevitably surface in a trailer, but proceed with caution and consider this a spoiler warning.
This particular piece of news comes from Game of Thrones star Pedro Pascal,
who plays the conspicuously named American agent Jack Daniels in The Golden Circle
. He shared this image on Instagram, which features him posing on set with a character who was last seen being shot in the face:
Hide behind Harry. #SafePlace #Kingsman2 #TheGoldenCircleA photo posted by Pedro Pascal (@pascalispunk) on Jul 10, 2016 at 5:59am PDT
Credits: SlashFilm