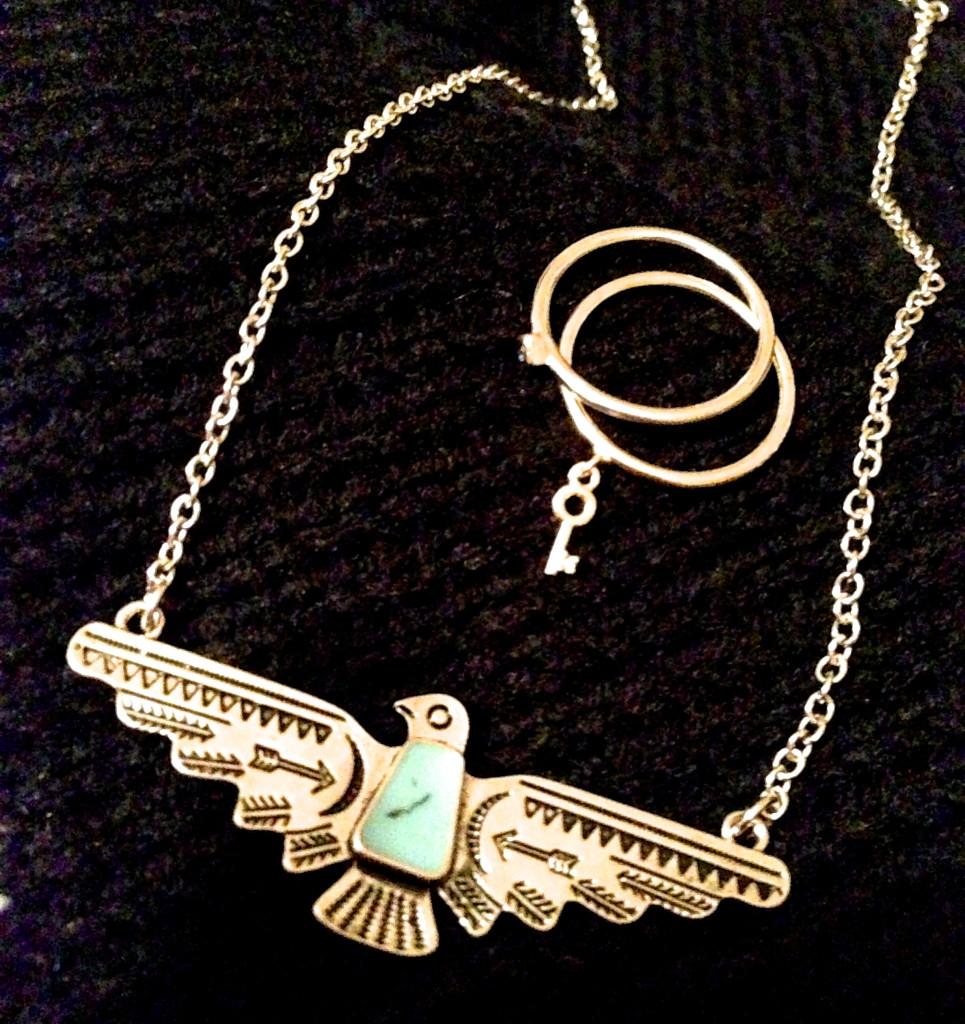 ( eagle necklace found here + dainty ring set found here )
I am really curious to know if there has ever been any legitimate evidence in regards to endorphins and shopping. It is seriously, not kidding, my drug. Online shopping is my preferred method because I really don't have the patience to deal with the stores. Too many options and way too many distractions. I always either leave with things I don't love, or with nothing at all.
Shopping online is quick, easy, and painless. No having to deal with pushy sales people, no fighting over the last size, no waiting in line for a dressing room.
& who doesn't love getting packages at the door? It's the best.
My Current Online Shopping Faves: Tobi, Forever 21, Brandy Melville, LuLu*s, GoJane, Romwe, and of course- Amazon.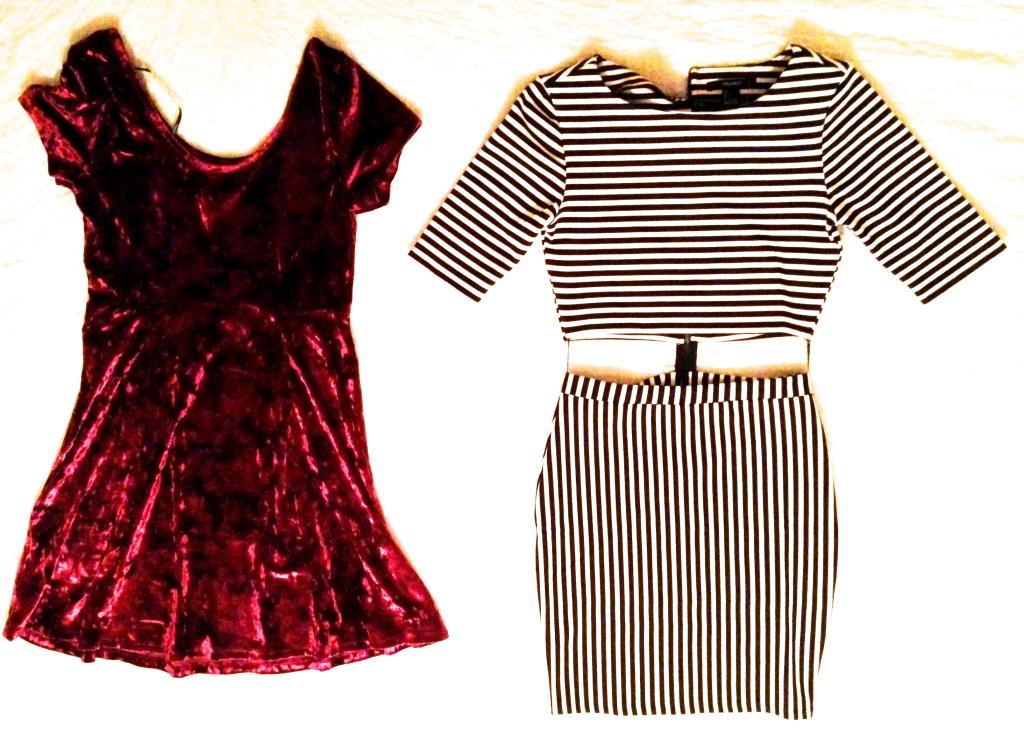 ( crushed velveteen skater dress found here + most amazing cutout striped dress found here )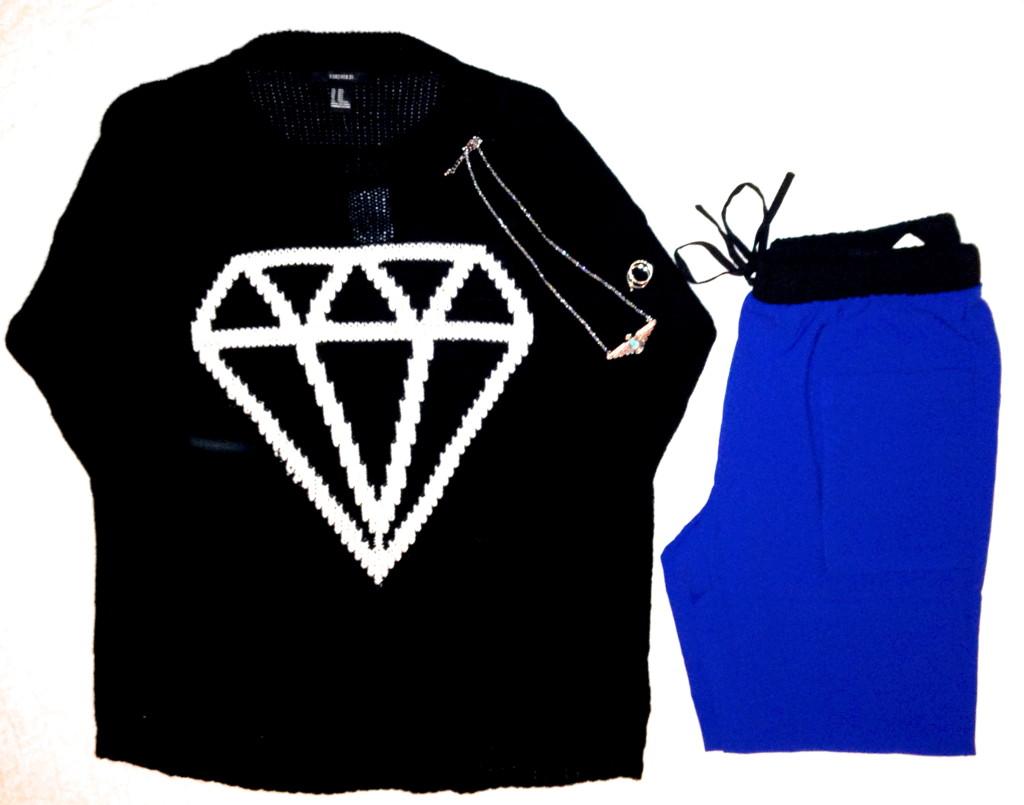 ( diamond sweater found here + color blocked joggers found here )
– E