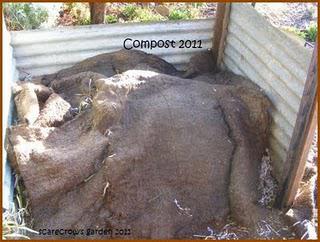 Winter is a great time to get stuck into some compost building.
My latest heap has a variety of ingredients:
A base layer of chopped Asparagus fronds that had died back for the winter this is to allow plenty of air beneath the heap.
Shredded paper that had been bedding in the chook house so it was mixed with lots of old chooky poop
A bale of Certified Organic Sugar Cane Mulch
Cow Manure from our farmer friends
Nettles and Dandelions from the chook runs
Wattle and fruit tree leaf litter
Azolla from an overgrown pond!
Chopped Broad Bean foliage from Bed1
It is watered at each turning (if needed) with rainwater mixed with worm juice from the worm farm. Each time I brew up worm castings (
see how Here
) I give the heap a sprinkling too!!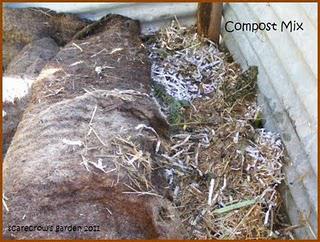 More Information on Compost Making
HERE