The Jameson Black Barrel Craft Series returns to Mabos Art Studios on Thursday 30th of January. You may remember I went to their first event back in October 2013 and raved about it. Have a read of it here.
For those who haven't had a chance to taste the new whiskey yet, it is made from a blend of rich pot still and a small batch grain whiskey. This special whiskey is distilled in small batch quantities on just one occasion each year and is uniquely matured in hand-crafted flamed charred black barrels for the rich smooth Jameson Select Reserve Black Barrel taste. Each barrel is skilfully charred to specification by the 5th Generation Jameson Master Cooper, Ger Buckley, using the same traditions and tools passed down through generations of Jameson Coopers. If you're hooked already bottles of Jameson Select Reserve Black Barrel are available from all good off licences for €45.00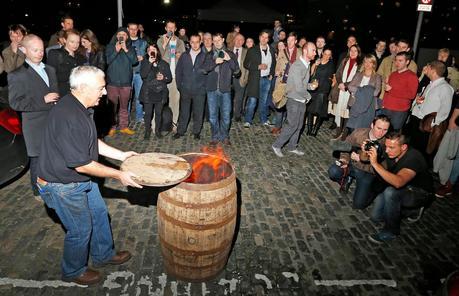 Last time Ger Buckley wowed us all with his barrel demonstration, he's back this time and will be showing us all how Jameson Black Barrel gets its unique flavor and, of course, it's name! He'll be accompanied by craft makers Mamukko who will be demonstrating their craft and encouraging people to create something for themselves.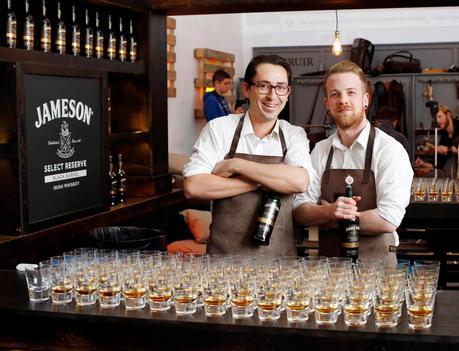 Jameson have kindly given me two tickets to this fantastic event to give away to two of my lucky readers. Here's what you need to do to win:
Leave a brief comment below telling me what your favorite whisk(e)y is and why. 
Follow me on Twitter 
Like my page on Facebook
Be available to attend the event on evening of Thursday 30th of January. 
And the serious stuff ... you must be over 18 years of age to enter. 
It's that easy! Speaking from personal experience this is a great event to attend so get cracking! You have until Monday 27th of January to enter and in keeping with the craft theme the winners will be picked by my lovely Other Half from his woodworking workshop! 
Check out Jameson Ireland's Facebook Page for more information and a further chance to win. 
Best of luck!