During my years as a navigator one of the most frequently asked questions put to me was, "How did I get breast cancer"? The question was usually followed by something like this statement, "There is no history of breast cancer in my family. I don't smoke, rarely drink, exercise, and eat a healthy diet. Could it be something in the environment"?

Well,  researchers are now saying that tests are needed to evaluate the effects of common chemicals on breast health.
An article by Matt McMiller written for WebMD Health News earlier this month and reviewed by Laura J. Martin, MD talks about a new report in Environmental Health Perspectives. The following is a reprint of  Matt McMiller's article as it appears on the WebMD Health News website.
Testing chemicals to determine their impact on breast development and the risk of breast cancer should be a standard part of the regulatory process. However, few chemicals on the market undergo such evaluations.
"Our review advocates modifying testing protocols so that they have a better assessment of breast tissue," says researcher Ruthann Rudel, MS, director of research at the Silent Spring Institute in Newton, Mass. "If we are concerned with breast cancer, we have to look at the breast when we test chemicals."
The new report, whose authors also include staff at the Environmental Protection Agency and the National Institute of Environmental Health, brings together the results of a variety of animal studies that show that early exposures — including in the womb — to some common chemicals lead to abnormalities in breast development.
The abnormalities include early and accelerated growth, as well as affecting the ability to breastfeed. Some also appear to increase the risk of breast cancer later in life.
Men Also at Risk
And it's not just girls and women who are at risk. The review found that chemical exposures could lead to enlarged breasts in boys and men as well as a possibly heightened susceptibility to breast cancer. In some studies the report cites male breast tissue was more sensitive to exposure than female breast tissue.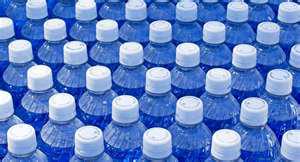 Among the chemicals that the authors cite can affect breast development and cancer susceptibility in animal studies are an agricultural pesticide, called atrazine that Rudel says is a known drinking water contaminant; bisphenol A (BPA), found in certain water bottles, including baby bottles, and other common products; and PFOA, which is used in nonstick cookware and in stain-resistant coatings for both clothing and carpets. Rudel says that PFOA is also found in microwave popcorn bag liners.

All of these chemicals, as well as others, she says are cause for concern even at quite low exposure levels."Yet testing for these chemicals effects on breast development is not a standard part of the safety review process. It needs to be done but it hasn't been incorporated yet," says Rudel.

Testing Guidelines

While Rudel points to recent efforts by the National Toxicology Program to develop and validate protocols for such testing, she acknowledges that putting such protocols into practice will take time and effort.

"Getting them incorporated into guidelines could take a lot of advocating, because there is a lot of inertia," she says. "Right now, mammary gland testing is optional."

The American Chemical Council (ACC), which represents the chemical industry, supports the development of such guidelines, as long as they are "scientifically relevant and reliable and are not redundant," according to a statement issued in response to the new report. "ACC believes we must continue to work together in our pursuit to create a regulatory system that is protective of human health, the environment, and the ability of industry to innovate and drive economic growth."

Rudel says that the new report offers sufficient incentive to re-evaluate current regulatory practices and to make what she considers necessary changes to testing protocols.

"What we've done," she says, "is put the scientific information together in a place where advocates can and will and should use it."