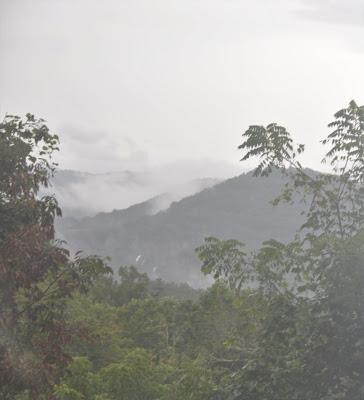 What to do on a chilly, rainy day?  How about a nice loaf of Praline Pineapple Bread? It warms up the kitchen and it tastes really good with a nice cup of tea.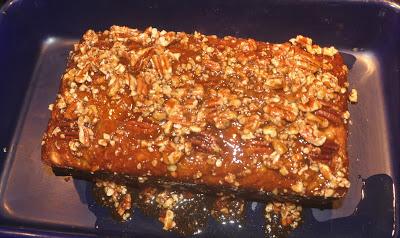 The recipe is from the website Manila Spoon.
BATTER
2 eggs, lightly beaten
1 cup sugar
1 can (15 oz.) crushed pineapple in juice (not syrup)
2 cups all-purpose flour
1 teaspoon baking soda
1/2 teaspoon salt
1 cup chopped pecans
The original recipe said that no oil was needed but I threw in some melted butter -- maybe 3 tablespoons worth -- just because . . .
TOPPING
1/2 cup butter
1/2 cup brown sugar
DIRECTIONS
Preheat oven to 350F.  Grease a 9x5 loaf pan (I added a greased piece of waxed paper cut to fit the bottom.)
In a large bowl mix flour, baking soda, baking powder, and salt. In another bowl combine the eggs, sugar, and pineapple. Combine the two mixtures and stir to mix. Add half of the pecans.
Spoon mixture into prepared loaf pan. Sprinkle remaining pecans on top and press gently into the batter.
Bake 45-50 minutes or till knife inserted in center comes out clean. Cool in pan 10 minutes then turn out to rack.
  AND THE TOPPING
Combine the butter and brown sugar in a saucepan and boil hard for 1 minute. Spoon over top  of loaf. Let cool as long as you can bear to wait.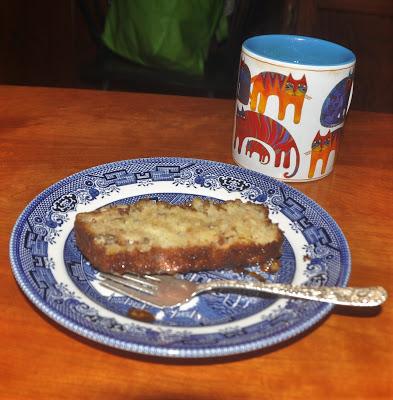 And then I went on to make some jalapeno jelly. I'd harvested most of our remaining peppers when I removed the netting covering them,  in preparation for the high winds that have not yet appeared.  I love hot pepper jelly, not just with cream cheese on a cracker, but as an ingredient in a sandwich with leftover roast -- pork, beef, or chicken -- it works with all of them.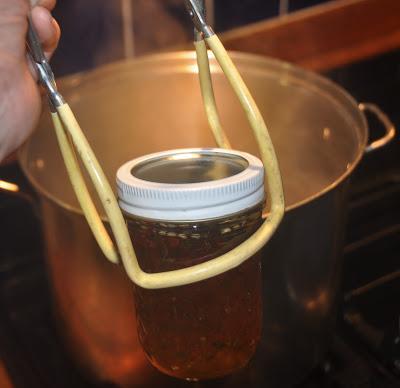 Current projections show Irma tracking well to the west of us . . . we are happy for the rain and will be even happier to avoid wind damage. Our friend and family in Florida all seem to have come through mostly unscathed -- here's hoping Irma fizzle out soon.