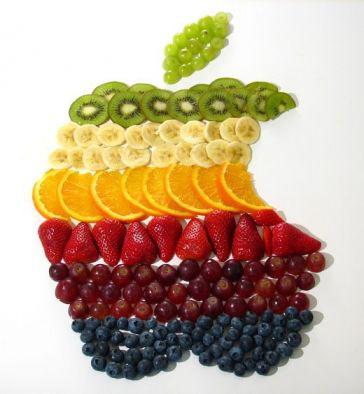 The natural pigments that make fruits and vegetables so colorful can also help protect your body from common diseases and illnesses as you age.
Scientists in labs across the country have made astounding discoveries about the health benefits of highly pigmented fruits and vegetables, which contain disease-fighting compounds called phytonutrients. 

These powerhouses act as a rogue police force, fighting off free radicals that cause cancer and a host of other enemies that increase your risk of heart disease, diabetes, osteoporosis, and more.
The Red are colored by natural plant pigments called "lycopene" or "anthocyanins." Lycopene in tomatoes, watermelon and pink grapefruit, for example, may help reduce risk of several types of cancer, especially prostate cancer. Lycopene in foods containing cooked tomatoes, such as spaghetti sauce, and a small amount of fat are absorbed better than lycopene from raw tomatoes.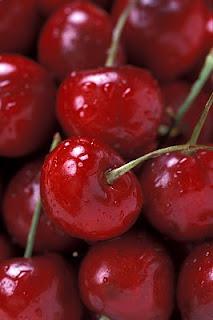 Red cabbage

Cherries

Cranberries

Pink grapefruit

Red grapes

Red peppers

Pomegranates

Red potatoes

Radishes

Raspberries

Rhubarb

Strawberries

Tomatoes

Watermelon

 The Orange and Yellow are usually colored by natural plant pigments called "carotenoids." Beta-carotene in sweet potatoes, pumpkins and carrots is converted to vitamin A, which helps maintain healthy mucous membranes and healthy eyes. Scientists have also reported that carotenoid-rich foods can help reduce risk of cancer, heart disease and can improve immune system function.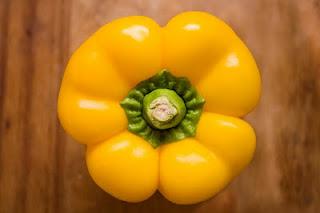 Yellow apples

Apricots

Butternut squash

Cantaloupe

Carrots

Grapefruit

Lemons

Mangoes

Nectarines

Oranges

Papayas

Peaches

Pears

Yellow peppers

Persimmons

Pineapple

Pumpkin

Rutabagas

Yellow summer or winter squash

Sweet corn

Sweet potatoes

Tangerines

Yellow tomatoes

Yellow watermelon

 The Greens are colored by natural plant pigment called "chlorophyll." Some members of the green group, including spinach and other dark leafy greens, green peppers, peas, cucumber and celery, contain lutein. Lutein works with another chemical, zeaxanthin, found in corn, red peppers, oranges, grapes and egg yolks to help keep eyes healthy. Together, these chemicals may help reduce risk of cataracts and age-related macular degeneration, which can lead to blindness if untreated.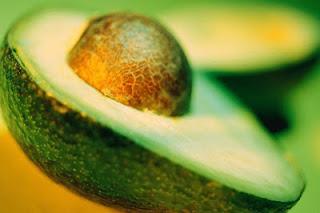 Green apples

Artichokes

Asparagus

Avocados

Green beans

Broccoli

Brussels sprouts

Green cabbage

Cucumbers

Green grapes

Honeydew melon

Kiwi

Lettuce

Limes

Green onions

Peas

Green pepper

Spinach

Zucchini

TheBlue andPurpleare colored by natural plant pigments called "anthocyanins." Anthocyanins in blueberries, grapes and raisins act as powerful antioxidants that protect cells from damage. They may help reduce risk of cancer, stroke and heart disease. Other studies have shown that eating more blueberries is linked with improved memory function and healthy aging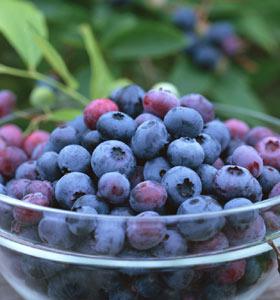 Blackberries

Blueberries

Eggplant

Figs

Juneberries

Plums

Prunes

Purple grapes

Raisins 


The White fruits and vegetables are colored by pigments called "anthoxanthins." They may contain health-promoting chemicals such as allicin, which may help lower cholesterol and blood pressure and may help reduce risk of stomach cancer and heart disease. Some members of the white group, such as bananas and potatoes, are good sources of the mineral potassium, too.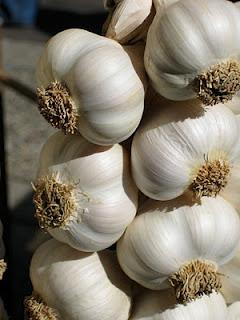 Bananas

Cauliflower

Garlic

Ginger

Jicama

Mushrooms

Onions

Parsnips

Potatoes

Turnips