First haul of the year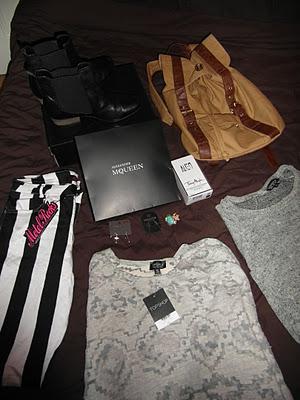 So here are some items i have brought throughout January. These were brought all at different times so its going to be a bit random, let's crack on.
Chelsea Boots -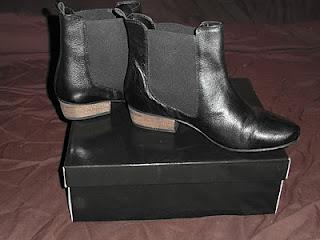 These are from ASOS and cost me £45. I saw these in topshop for £62 and it wouldn't bother me paying that much for shoes as its something i love and the shoes are timeless. I happened to stubble across some from ASOS, they are real leather + they were a bargain!!
Arty Ring -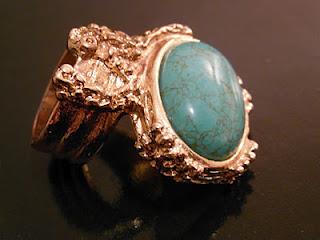 Unfortunately my money wouldn't stretch as far as i would have liked for a real YSL Arty ring so i grabbed this for a very small amount off of eBay. (great look alike if i do say so myself)
Small Dangle Cross Earrings -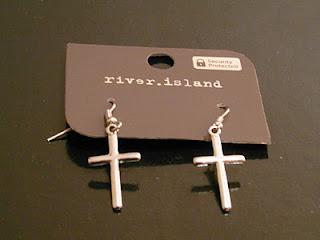 I have an addiction to cross' these small earrings are from river island costing £3.00. I got these last week so more than likely there are probably still online and in the stores.
Elongated Cross Studs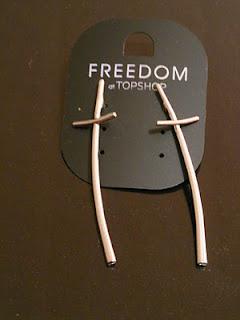 I  fell in love with these earrings, i haven't seen anything like them and again they are crosses!! I can't remember the price but they weren't more than £5.00
Alexander Mcqueen Silk Skull Scarf -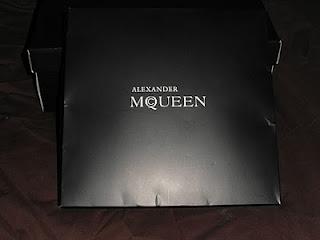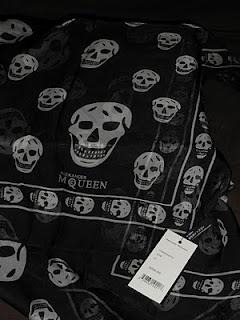 I don't think i need to write anything about this you all know how beautiful they are.
Motel Skinny Jordan Jeans -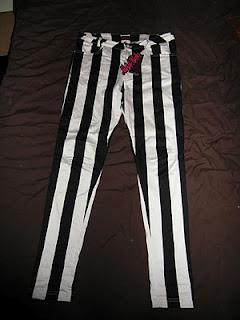 These beauts are from Motel, you can buy them from Topshop at a whopping £70 or go for the cheaper option and actually get them from Motel Rocks for £48 pounds. They are still a little bit pricey but they are handmade and such great quality. Stick to your normal size when buying as they are stretchy jean material and they look fabulous on!!
Thierry Mugler Alien Perfume -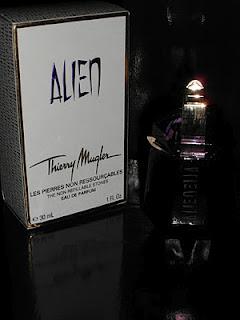 As all you bloggers/you-tubers already know this has been a huge sensation everywhere. i have been wanting it for ages now and couldn't bare to part with £50 for just a mere 30ml. So i had an idea looked on eBay and found this unwanted Christmas present for £25 BARGAIN!
Speckle Panel Sweat Top -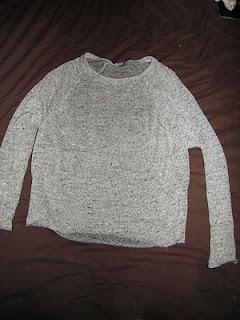 I love this slouch jumper from Topshop it simply goes with everything and another good reason to buy it comes in about 3 more different colours. Buy the same size as you are as it comes with plenty of room. £26.
 Burnt Out Aztec Sweat -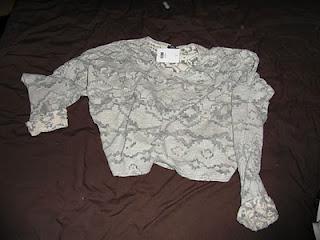 Excuse the picture, but i couldn't find anyway of making this sweat look nice so click here for the picture on Topshop. This looked so lovely online and when it arrived i thought they had the sizing wrong as its so huge and baggy. I really like the pattern on it so i refuse to take it back as i WILL find something to wear with it! £26
Vintage Canvas Backpack-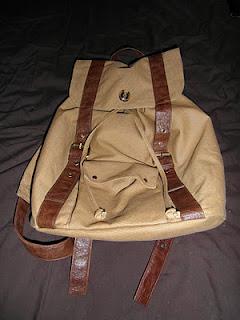 LOVE LOVE LOVE!! I urge everyone to get one, mine was from ASOS in the sale costing £16. Read my post here all about backpacks.
PLEASE NOTE: this post was in no way shape or form to try and brag. I like reading haul posts as you can see what garments are new in the shops saves you searching forever for something. So no bad comments. 
Leigh xo