As the national interest in home-brewed coffee continues to expand, so do the methods of procuring it. Coffee technology has come a long way from the vacuum pots of the 19th century. The vacuum pots gave way to percolators, then, in the 1980s, the automatic drip coffee machines. Some coffee makers, such as the Keurig, even brew things other than coffee.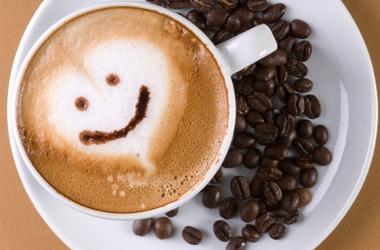 The Keurig company sells K-cups, which contain coffee and tea in different flavors. Did you change your mind overnight about which coffee flavor you want? You used to be out of luck, but now, you can just quickly brew a cup in your Keurig. If you need any more choices than you already have with a classic Keurig, you can also try a Keurig Vue, which will let you brew larger sizes and give you different options like adding foam for cappuccinos and so on. In addition to being a great idea in general, Vue cups are also partially recyclable.
The classic Keurig K-cups come in over 260 different blends and flavors, including coffees with origins in Mexico, Costa Rica, Guatemala, Nicaragua, Brazil, Ethiopia, Columbia, Kenya and Sumatra. You can choose from fair trade, organic and flavored coffees. The roasts include light, medium, dark, decaf, flavored and extra bold.
You can also find teas in K-cups. Companies that produce K-cups for the Keurig single serve machine include Café Escapes, Bigelow, Gloria Jean's Tea, Celestial Seasonings, Twinings Tea and Timothy's Teas. Common flavors include Earl Gray decaf, Peppermint, English Breakfast, Mango and Chamomile.
So, you're one of those who doesn't like coffee or tea? No problem. You can also buy hot chocolate in K-cups, including brands such as Green Mountain Coffee, Café Escapes, Ghirardelli Chocolate Company and Timothy's.
The only problem with the Keurig is that you have to use Keurig's K-cups. With the K-cups, you're limited to Keurig/Green Mountain's coffees, and if you don't like Keurig's coffee, you are back to spending beaucoup dollars at high-priced coffee shops. However, with so many different varieties, it's a rare person indeed who can't find several different flavors they love.
K-Cup and Keurig — A Little Bit of History
Keurig is based in Massachusetts and was founded by Peter Dragone and John Sylvan in 1990. Sylvan left the company and Dick Sweeney came on board in 1993. Green Mountain Coffee Roasters bought the company in 2006, and it is now a wholly owned subsidiary.
According to Keurig statistics, its machines dispense over 2.5 million beverages each day and there are over 200,000 Keurig single-serve machines in offices alone.
Models
Prior to 2012, Keurig had models for commercial and household use. Breville also makes a model that uses K-cups, as does Cuisinart and Mr. Coffee. The Breville, Cusinart and Mr. Coffee models were introduced in 2010.
Keurig introduced the Vue, a V700 brewer, in 2012. The V700 uses Vue Packs. The Vue Packs give the consumer more control of the brew, plus it offers the packs in several different sizes for different size mugs. The Vue Packs are ideal for those who like a huge cup of coffee to wake up with on the way to work.
Accessories
Keurig makes a nifty K-cup carousel so that you can spin to select your favorite single-serve flavor in the morning. And, lo and behold, you can also purchase a K-cup reusable filter so you don't have to give up your trusty single-serve Keurig. Hey, "if it ain't broke, don't fix it," right? There's no reason you can't put your favorite coffee in the K-cup reusable filter. Ditch the expensive coffee-on-the-go from the specialty shops and grab your own coffee-on-the-o. You can even purchase cardboard cups and plastic lids at several restaurant supply stores or bulk stores such as Sam's, Costco, GNC and others if you must have your coffee-to-go in a throw-away, recyclable cup.
People spend thousands each year on grabbing a "coffee to go" at coffee houses and donut shops. Some people grab a coffee every day while others treat themselves a couple times per week. Instead of spending over $4 for a cup of coffee, you can save by brewing coffee at home.