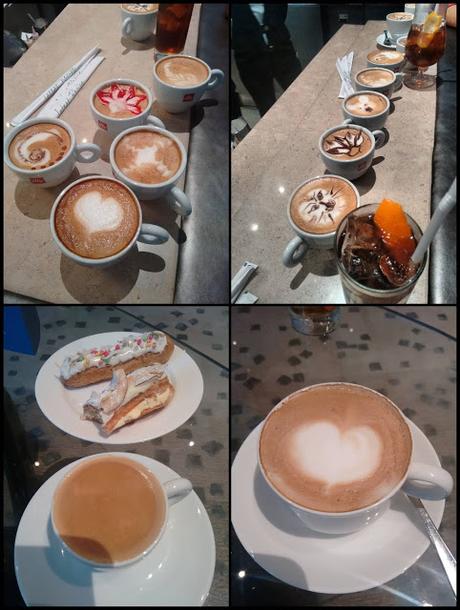 You can't have better evening than this. Freshly brewed coffee, eclairs made in front of you and company of lovely people. I am sure any of us would love for a similar pleasant evening!  I had great time when Le Meriedien invited us to be part of the wonderful evening of making eclairs, live, the fantastic art of latte and some cool cocktails based on coffee.
If you look at the history of Le Meridien they are known for their love for eclairs and coffee art. They have also been promoting this across the globe.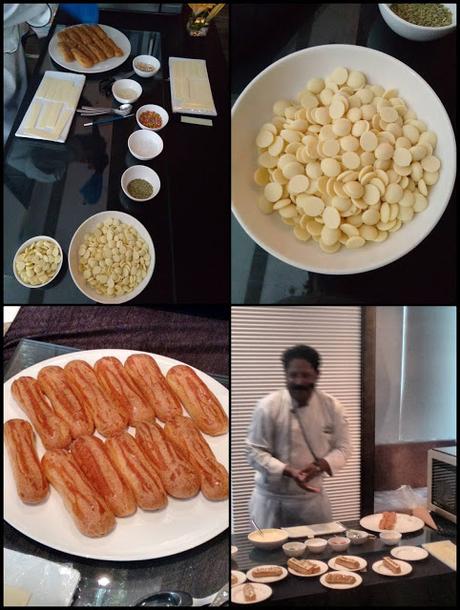 Le Meridien Gurgaon's  Exc Pastry Chef, Anil Kumar recreated this local Indian flavor through his Éclair making workshop for everyone who were present at the Longitude Bar of the hotel.
First Exceutive Pastry Chef Anil Kumar showed his twist to the eclairs and added some exotic loca flavour, which was delicious. Then some of us actually tried our hand in making the eclairs. Anadita Singh, PR and Marcom Manager too tried the same. "Though chef wasn't happy with the final result, but it was fun doing this", says Anadita.
"Nothing gives me more joy than creating these lovely Eclairs live for my guests. I am so pleased that everyone enjoyed the evening and to my pleasant surprise piped their Eclairs perfectly!", said Exc Pastry Chef, Anil Kumar, Le Meridien Gurgaon.
I was highly impressed with the art of latte. It was enchanting to watch how quickly hands moved in creating the art on Latte. I didn't have the confidence to even try it out!
J
.
A well spent evening chatting with people, gorging on the delicious eclairs while sipping delicious coffee.
For more information, please visit  www.leméridien.comor www.facebook.com/leMéridien . Follow @LeMéridien Hotels on Instagram and Twitter.
For any queries, please contact:
+91 9811766372
About Le Méridien Hotels & Resorts
Le Méridien , the Paris-born hotel brand currently represented by nearly 100 properties in more than 35 countries, was acquired by Starwood Hotels & Resorts Worldwide, Inc. (NYSE: HOT) in November 2005.