It's really great to get away from all the action, horror films and sit back, relax and enjoy a great complicating film, at least once in a while. Cloud Atlas was the most complicated movies I've seen so far in this decade after the Inception. But I like this film, because after you understand the meaning of all the stories, you see how brilliant this film really is. Movie was amazing, in the end this film succeeded in touching my heart. Not many movies can do that.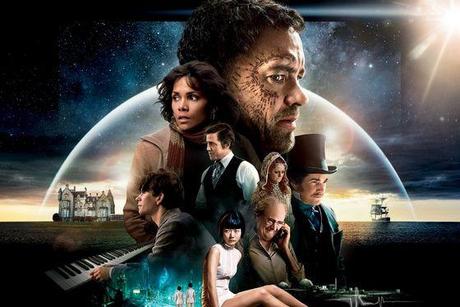 Story 
Actually the sub-title should be corrected as stories, because this film goes along 6 different interconnected stories in one piece of a film. And that's why I say it's complicated. It's not easy to grasp all these different set of characters all at once. I had to spend several minutes after the film to figure out what really happened in each of those stories.
Although, all these six stories combines as a one explanation of how different actions of a person could affect  one another in different times like in the past, present and the future. Film takes you back from 1849, into the distant future of a post-apocalyptic Earth in 2321 and many more times in between making six stories, featuring the same cast, portraying different characters. It's an amazing journey.
First Impression 
Film was very long, complicating, heartwarming and inspiring at the same time.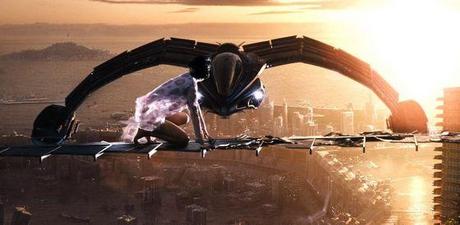 The Good 
Cloud Atlas goes on for about 174 minutes, that's close to 3 hours. Yes, it's very long. I took several breaks while watching the film. And I must say, I had a disappointed face through the first half of the movie because it was boring and I had no idea what's going on. If this same thing happens to you, don't worry because it gets better.
After the first half, things began to clear out and I started to understand about the brilliance inside the story. Yes it's the same people (cast members) over and over again in different situations, but somehow it connects with each other. I'm afraid I might spoil the entire film for you if I starts to explain about that. So, I will leave the figuring out part to you.
When talking about acting and special effects, I have to mention about the brilliant portrayal of different set of characters by Tom Hanks and also Hugo Weaving. I was surprised to find him dressed as a women. That was hilarious, by the way. Halle Berry was stunning,  as well as Bae Doona, the Korean actress who played the part of a genetically engineered clone named Sonmi-451. Just like in real life, you'll get to see Ben Whishaw playing the part of a 23-year-old bisexual English musician. Who gets to have sex with both Hally Berry and James D'Arcy. Well, in the movie of course.
Special effects of the film was brilliant. Specially in the 2144 time period in Neo Seoul.  Entire film was an amazing and a fast journey from past to the future.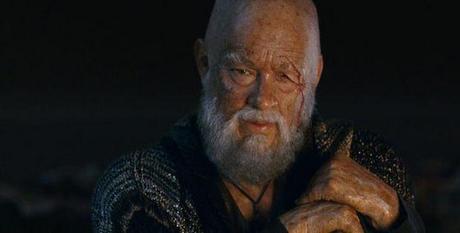 The Bad 
Only thing that comes to my mind is that the film was very long. Too long. Yet, it's understandable, since there are so many stories to connect to each other. But, still it could have been shorter.
Conclusion 
Cloud Atlas generated $71 million but it was no profit compared to the $102 budget. A lot of critics didn't like this film. The Time magazine even named this the worst movie of 2012. Obviously they have never seen a brilliant movie before.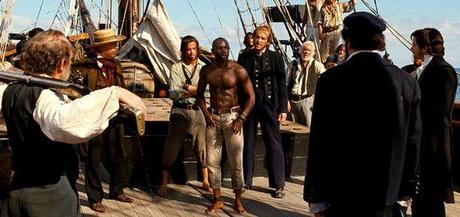 This film was brought to us by Andy and Lana Wachowski, same two who made the epic Matrix trilogy. So, I expected this film to be a complicated film just like Matrix. And, they've succeeded in living up to their reputation. Overall this film is brilliant and has an amazingly beautiful story. I highly recommend this as a must-see film for sci-fi and drama movie fans.  
Overall Rating -